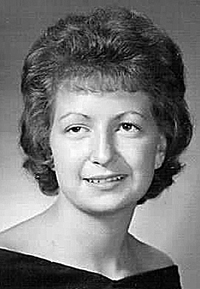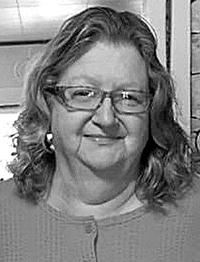 Linda Schoolcraft Wright, age 73, of Marlinton, passed away Monday, April 19, 2021, after an extended hospital stay due to complications from COVID-19.
Born August 22, 1947, at Beaver Creek, she was a daughter of the late Samuel and Ada Schoolcraft.
Linda was a graduate of Marlinton High School, and a proud member of Cooktown Community Church, which was started by her father in 1954.
Linda found great pleasure in taking care of people, and loved to shower affection on others. Linda's life was a living example of Ephesians 4:32, "And be kind and compassionate to one another." All who knew her well knew Linda was happiest when she was helping someone else. Her faith in the Lord was apparent to all who met her.  
In addition to her parents, she was preceded in death by siblings, Carlos Schoolcraft and Phyllis McCall; and a husband, Harold Hammons.
She is survived by her beloved husband, Wilbur "Willie" Wright; her treasured children, David (Maggie) Price, of Palestine, Texas; Lori (Kenneth) Kidd, of Webster Springs; Samantha (Sammy) Madison, of Marlinton; cherished grandchildren, Brandon Price, Austin Pritt, Kimberly Kidd, Erin Martin, Alivia Cook, Megan Baker, Kelsey Hughes, Shelby Waltmon, Matthew Kidd, Jessica Gladwell and Autumn Harvey; five great-grandchildren; two sisters Janice (Lee) Gurley and Wanda (Rick) Harper and many cousins, nieces and nephews.  
In this time of mourning, Linda would want her family and friends to celebrate her life and memories, to know, most of all, that she loved them. She will be dearly missed, and forever in our hearts.
A celebration of Linda's life will be held at a later date to be determined.
In keeping with her wishes, the body will be cremated. 
Online condolences may be made at Lantzfuneralhome.com