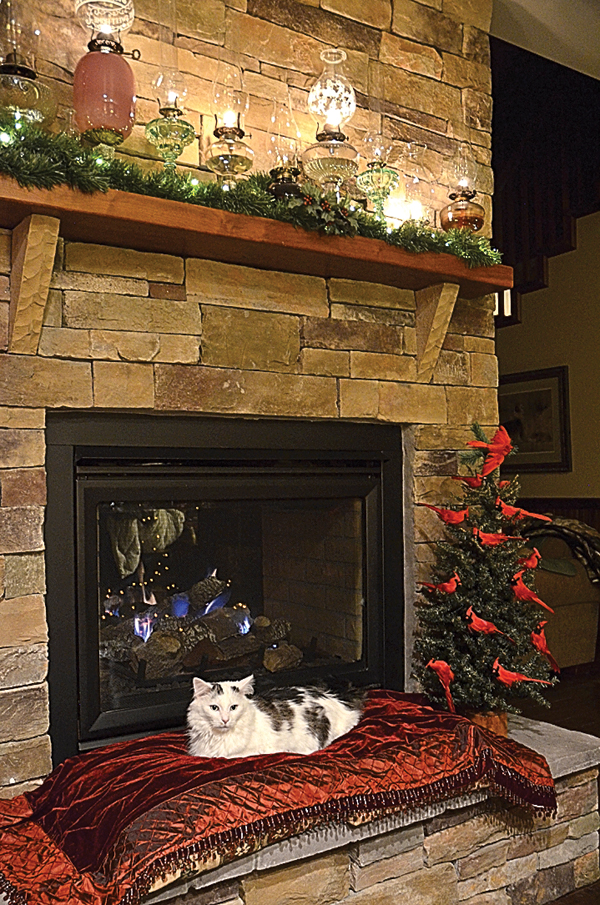 Laura Dean Bennett
Staff Writer
In the dark days surrounding the winter solstice, light becomes an almost sacred commodity.
No wonder our ancestors valued their candles, lanterns and lamps – without them, days would have been very short, indeed.
Many of our grandfathers and grandmothers spent their evenings working close by an oil lamp, and many of their lucky descendants have inherited those beautiful and utilitarian treasures.
Whether you have antique or reproduction lamps, this is the time of year to make them shine, so be sure the glass chimneys (or globes, as my mom called them) are polished and ready to take their place among your Christmas and winter décor.
Even in these days of electricity, modern conveniences, smart phones and TVs, there's still a place in every home for the flickering flame and warm glow of lamplight.
They make an elegant display on a table or a mantel any time of year, but especially at Christmastime.
And as an added benefit, when the power goes out, they're at the ready to provide light and a sense of warmth when needed.
There are lots of tips and tutorials available online about the proper care of oil lamps and their wicks.
One note of caution –always blow out the flame from above the globe – do not try to remove the globe to blow out the flame as the globe will be too hot to the touch.
To add a romantic atmosphere at your holiday table or on the mantel where the stockings are hung with care, the ambiance of an oil lamp is hard to beat.
Light the lamps and see how their soft light will warm your heart and make your home glow with old-fashioned charm.