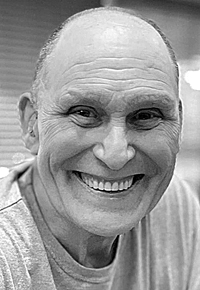 Larry Eddie Dockery, 74, of Green Bank, passed away Friday, February 10, 2023, at home surrounded by his family. He lost his battle with prostate cancer. He was in Hospice.
Born August 1, 1948, in Murphy, North Carolina, he was a son of the late William and Ellen Dockery.
Larry was a retired welder and a US Army Vietnam Veteran, having achieved the rank of Green Beret.
In addition to his parents, Larry was preceded in death by his wife, Terry Lynn Varney Dockery, in 2019; and a brother, James Dockery
He is survived by his daughter, Jennifer Lynn Dockery, and her life partner, David Friend, of Elkins; sons, Timothy "Adam" Dockery, of Mineral Bluff, Georgia, and Matthew Willard Dockery, of Murphy, North Carolina; granddaughter, Taylor Morgan Dockery, of Colorado; brother, Tommy Vaughn Dockery, of Murphy, North Carolina; half sister, Norma Jean Dockery, of Murphy, North Carolina; half brothers, Jim Lance, of Marble, North Carolina, and Perry Lynn Lance, of North Carolina.
A Memory of Life service will be held at a later date.
Per his wishes, the body was cremated.
Wallace & Wallace Funeral Home is serving the Dockery family.
Online condolences may be shared at www.WallaceandWallaceFH.com