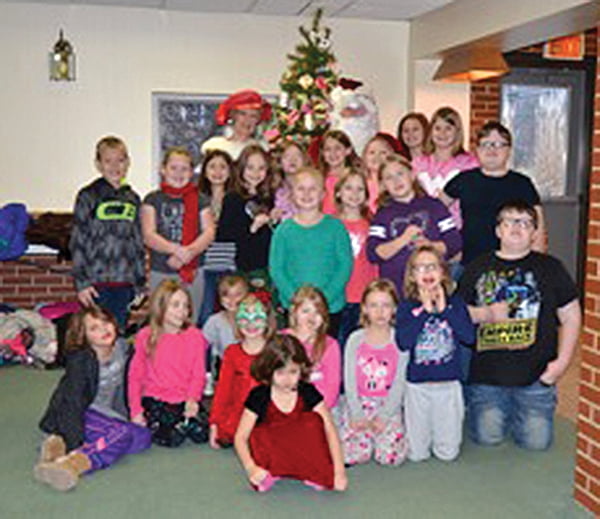 Laura Dean Bennett
Staff Writer
Kids Rock, an after-school group, meets Wednesdays from 3:30 to 5:15 p.m. at Marlinton United Methodist Church.
This group of 42 kids, from first through fifth grades, get together to sing, play games and make crafts.
They are also learning about new cultures. They learned about Japan in October; Native Americans in November, and Mexico in December.
As part of their exploration of the Mexican culture, the kids made poinsettias during their craft session last Thursday and had fun breaking a pinata filled with toys.
And, what do you know? Santa and Mrs. Claus dropped by for a surprise visit, too.
The young people will learn about life in Australia in January.