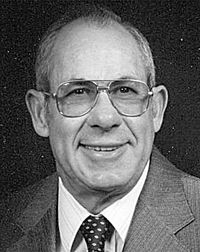 Kenneth "Kenny" Brown, 88, of Conway, South Carolina, peacefully passed away Friday, January 27, 2023, at home.
Born May 11, 1934, in Pocahontas County, he was a son of the late Grady Brown and Estie Brown; and husband of the late Dorothy "Dottie" Brown.
Kenny worked as a carpenter for most of his life, as well as working for General Motors and in the coalmines in West Virginia.
Kenny and Dottie spent many happy years in Clinton, Maryland, before moving to Sandy Lakes, Pennsylvania, where they enjoyed the country life and riding their trike with the local motorcycle club. Kenny and Dottie eventually made Zephyrhills, Florida, their permanent home until her passing.
He enjoyed hunting, traveling by motor home or cruise ship, square dancing, line dancing, riding his trike, lending a helping hand to anyone who asked, and spending time with his family and friends.
Kenny's failing health brought him to Conway, South Carolina, to be with family.
He is survived by two sisters; two brothers; five children; five step-children; and many grandchildren and great-grandchildren.
The family will receive friends for Kenny's Life Celebration at Brinsfield Funeral Home in Charlotte Hall, Maryland, Monday, March 20, 2023, from 10 to 11 a.m., followed by a Prayer Service at 11 a.m.
Interment will be in Resurrection Cemetery in Clinton, Maryland.
A memory board will be created for those unable to attend the Life Celebration. Photos, stories and memories for the board may be emailed by March 16 to sharonschutt84@gmail.com
Condolences may be shared with the family at brinsfieldfuneral.com