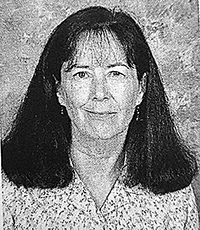 Kathryn Theresa "Kathy" Kolonay, 71, of Marlinton, unexpectedly passed away Thursday, September 28, 2023.
Born March 18, 1952, in Carlise, Pennsylvania, she was a daughter of the late Dorothy Berniece Duffy. Her stepfather, who raised her from an early age, was Lawson Thumma.
Kathy was a proud teacher – inclusive of all. She had a kind and gentle soul and an infinite love of all children, big and small. Her curiosity for knowledge was contagious. Her love for her family was unconditional and constant. She was one of a kind in the eyes of many. She was an avid gardener, genuine listener and admirable knitter. Kathy will be deeply missed, but constantly remembered.
Although born in Pennsylvania, Pocahontas County stole her heart and is where she called home most of her life. She liked to travel, but always said when returning home "There is just something special and comforting about coming home to the mountains of Pocahontas County."
Kathy, who always excelled in school, attended Northern Illinois University, and graduated with a Bachelor of Science in Education in 1976. Later in life, once located in Marlinton, she acquired her Master's Degree in Special Education and Early Childhood Development from West Virginia University by doing satellite classes.
She was a devoted wife, who met her husband, Christopher Kolonay, in Pennsylvania. They relocated toge- ther to the hills of West Virginia, initially living in the Snowshoe area, then permanently settling in Marlinton.
A proud and patient mother, she had immense love in her being for her two children, Kayley Hook and Dylan Kolonay, whom she adored. She was always supportive and present in their lives with the utmost love and compassion.
Kathy was a wonderful grandmother and mother-in-law to Iyla and Christopher Hook with whom she cherished every second. She enjoyed showering her grand- daughter with love and gifts.
A celebration of life gathering will be held at a later date.
Online condolences may be made at Lantzfuneralhome.com