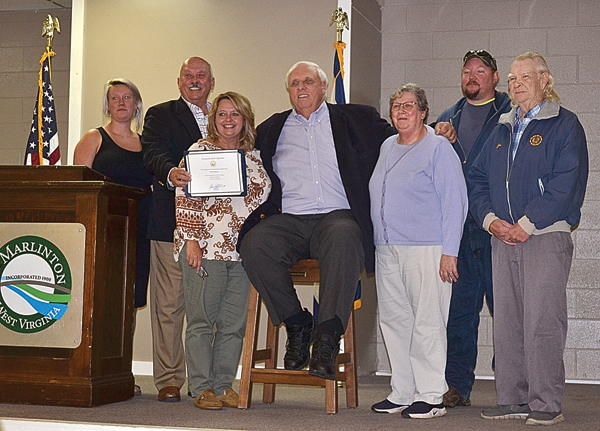 Suzanne Stewart
Staff Writer
On Tuesday afternoon, Governor Jim Justice made a trip to Marlinton to deliver big news.
The town of Marlinton has been awarded an $8,655, 040 West Virginia Development Block Grant ­Hazard Mitigation.
"Get this, this just blows me away," Justice said. "I knew I had to come here when I saw this."
Justice gave his praise and congratulations to the town for its efforts in improving the town and keeping this part of the state beautiful.
"I think your community here is beyond belief beautiful," he said.
"I spent an awful lot of time up and down the Greenbrier River and all around these mountains over here grouse hunting – when my legs were good and my hair was brown and I was a little skinnier – a lot skinnier," he joked.
"I really mean it when I congratulate you on all the good things you're doing."
The grant funding – arriving in the spring – will be used toward the town's sewer system improvement project.