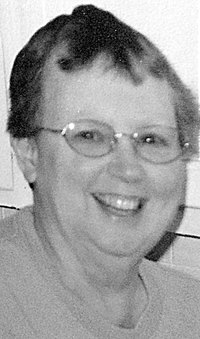 Judith V. "Judy" Carter, age 81, of Marlinton, went home to be with her Lord and Savior, Jesus Christ, Tuesday, June 29, 2021, at West Virginia Caring Hospice Center in Elkins. She had battled a number of health issues for years.
Born February 21, 1940, at Roxana, Illinois, she was a daughter of the late William Lonzo Copeland and Evelyn Jackson Copeland.
She worked as an accountant and bookkeeper. Judy was a devout Christian, a devoted wife and mother. She never met anyone she didn't like. Judy was of the Pentecostal faith and attended the Mountain View Assembly of God Church.
On June 12, 1982, she married Everett E. Carter, who survives.
In addition to her parents, she was preceded in death by a son, Paul Keith Lane; and a sister, Pauline McNealy.
In addition to her husband, she is survived by two daughters, Maria Lane, of Marlinton, and Loretta Eason, of Fenton, Missouri; son, William Lane, of Jacksonville, Illinois; sister, Margaret Jarvis, of Winfield, Kansas; two brothers, Tom Copeland, of Oregon, and Lonzo Copeland, of Edwardsville, Illinois; and a number of grandchildren and great-grandchildren.
Funeral service was held Saturday, July 3, 2021, at Kimble Funeral Home in Marlinton with Pastor Shaun Clark officiating.
In lieu of flowers, memorials may be made to Mountain View Assembly of God Church, 21742 Seneca Trail, Marlinton, WV 24954.
Online condolences and memories may be shared at www.kimblefuneralhome.com