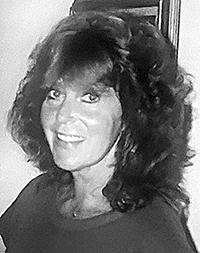 It pains me to admit it, but apparently, I have passed away.  Everyone told me it would happen one day but that's simply not something I wanted to hear, much less experience.  Don't get me wrong, I knew it was coming, and I was ready. I just needed more notice. I didn't get the chance to re-fix my hair or put on my favorite shoes.
Once again, I didn't get things my way.
That's been the story of my life, all my life.
I was born July 20, 1947, and was overjoyed when I joined my daddy, my mom, my sister and my beloved Stephanie on Friday, August 25, 2023. 
I will spend much of my next adventure visiting my family. Having morning talks on the back deck with my soulmate of 47 years, Charlie. 
Rearranging the decorations, pots, pans (you name it) for my children, Brande, Jamie and Kenny.  Sitting with Caitlin watching movies and asking ALL of the questions. Sitting with Billy and Doug listening to our favorite songs. Sitting with Andrea and making faces at Charlie's trivia questions. 
To all of my family and cherished friends, please don't weep for me, I am free, and I will forever be with you. 
I won't be far, look for me in the people I've known and loved.
And, if all else fails, have a glass of wine.