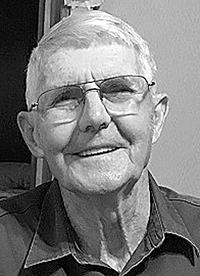 Homer Jack Burks, 89, of Buckeye, passed away Thursday, February 24, 2022, at Pocahontas Memorial Hospital.
Born October 29, 1932, in Sutton, he was a son of the late William Mose and May R. Roberts Burks.
Jack was a minister at Mt. Kinnison Church of God, and a logger.
In addition to his parents, he was preceded in death by his wife of 68 years, Pauline Mae Wamsley Burks; son, William Michael Burks; and brothers, Bill, Paul and Earl Burks.
He is survived by two daughters, Kathleen Elaine Wright, and her husband, David, of Colorado Springs, Colorado, and Jackie Lynn Burks, and her partner, Jeanne O'Toole, of Alexandria, Virginia; sons, David Paul Burks and Daniel Keith Burks, and wife, Gertrude, both of Buckeye, and James Ray Burks, and wife, Toni, of Ravenswood; eight grandchildren; eight great-grandchildren; and two sisters, Evalee Mullens, of Bluefield, and Evelena Triplett, of Raintown Road.
Funeral service will be held at 2 p.m. Saturday March 5, 2022, at Mt. Kennison Church of God at Stamping Creek. Burial will follow in the Sharp Cemetery.
The family will receive friends at the church from 1 p.m. until time of service.
Online Condolences may be shared at Lantzfuneralhome.com