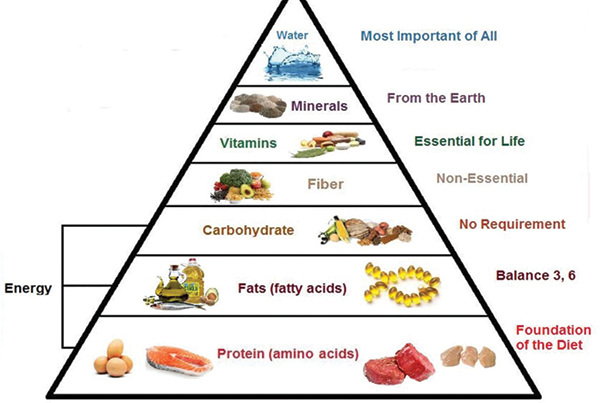 Melondy Phillips
Staff Writer
In light of numerous pet food recalls, and rumors of other issues surrounding pet foods in the last several years, many people have turned to making their own.
It was around 2015 when I first started making homemade dog food. I am in no way an animal nutritionist, so I am only writing about my personal experience and what I use. 
Over the years, due to researching pet nutrition, I have altered my recipe from time to time. The last several batches that I made even appealed to my finicky cat that hates tuna fish and bacon: what a strange cat!  But like people, all animals have their own taste preference so adjustments may be needed for flavor as well as nutrition.
The base of this recipe is chicken, beef and brown rice. I don't use white rice due to the higher level of carbohydrates. 
In recent years, this recipe has become quite expensive; however, the cost is greatly reduced when I grow my own vegetables. Another cost drop is to raise my own chickens and to hunt for deer and turkey. These meats can be substituted for the beef and chicken. By doing all this, the cost may be mere pennies a day, depending on the size of the dog.
Like people, animals have different nutritional needs, which can vary based on age, breed and activity level. One example of this: Many livestock guardian dogs (LGDs) in other countries are feed a mix of boiled bones, in the bone broth, with some barley cooked into it. This is all the nutrients those dogs need as they also feed off of critters, such as rabbits, which they kill while out in the fields protecting their herd. 
In general, PetMD.com suggests the following guidelines for adult dogs:
• about 18% protein and 5.5% fat
• Minerals such as calcium, phosphorus, potassium, sodium, chloride, magnesium, iron, copper, manganese, zinc, iodine and selenium
• Vitamins such as vitamin A, vitamin D, vitamin E, thiamine, riboflavin, pantothenic acid, niacin, pyridoxine, folic acid, vitamin B12 and choline
From there, you may decide to look for other ingredients that you wish to feed your dog:
• Some adult dog formulas contain omega-3 fatty acids, which help support healthy skin and joints.
• Other formulas have glucosamine for joint health or probiotics for gut health.
• Some dogs are sensitive to chicken and do better on beef- or salmon-based formulas.
Working dogs and dogs that engage in agility work or endurance activities may require more calories and more fat (up to 10-20%) in their adult dog formulas. They can also make do with less fiber (around 5%) in their food.
On the other hand, most dogs kept as pets may be minimally active and can be fed the "standard" adult dog food diet as described above. They may also benefit from diets with at least 10% fiber on a dry matter basis. This will help ensure gut regularity with less physical activity.
The following is a list of foods that should not be fed to dogs:
Baking powder
• acidic salts and sodium bicarbonate may cause gastrointestinal issues such as diarrhea, vomiting, seizures, abdominal pain and possibly death
•  may cause an electrolyte imbalance
• when used in baked goods, the chemistry changes so that it may be safe for dogs
Chicken bones and cooked dry bones:
• can splinter or shatter which may get lodged into animal's throat, stomach or intestines (there are exceptions to this)
Cherries
• pits may cause a choking hazard
• large quantities of cherry pits may lead to cyanide poisoning (the cyanide in certain seeds is a different sub- ject I may cover in a later article, along with my personal experience with it) 
Candy, cookies, sweets
Chicken/ turkey skin
• the high fat content of chicken skin may cause upset stomach or pancreatitis in some dogs
 
Chili pepper
• chili peppers are not toxic
• may cause severe stomach pains and other issues in dogs due to high levels of capsaicin
Chocolate
• dogs cannot process the chemical theobromine in chocolate which can lead to tremoring, elevated heart rate, seizures and death
• dark chocolate and cocoa powder have higher levels of theobromine
Citrus fruit
• can cause vomiting and diarrhea in some dogs
• oranges are considered safe in small amounts
Chives and other allium family (leeks, garlic, onions)
• can lead to hemolytic anemia, damage to the red blood cells, preventing them from carrying oxygen
Coffee
• high levels of caffeine
Corn on the cob
• large chunks of the cob can cause a blockage in throat or intestines
Fats/grease
• too much can irritate the digestive tract
Hops
• may increase body temperature to dangerous or deadly levels
Ice cream/dairy
• some dogs have trouble digesting lactose
Kale/chard
• isothiocyanates can cause gastrointestinal irritation
• calcium oxalate can cause issues kidney and bladder stones
Macadamia nuts
• while some dogs are more sensitive than others, some have issues with muscle and nerve function
Mustard seeds
• may cause diarrhea and vomiting
Nutmeg
• contains myristicin which may cause upset stomach in small qualities. In large quantities, it may also cause elevated blood pressure, cause hallucinations or death
Pits (the large pits
from avocados, peaches, plums, etc.)
• may cause an obstruction requiring surgery to remove it
Raisins/ grapes
• can cause kidney failure and death in some dogs but, in small amounts, may be ok for others; but why chance it?
Raw fish
• may contain broad fish tapeworm and other parasites
• may harbor bacteria that is harmful to dogs
Raw potatoes and unripe tomatoes
• sprouted potatoes, or those turning green, and unripe tomatoes contain high levels of solanine, a natural defense against pests
• this chemical may cause vomiting, diarrhea, slowed heart rate, vision issues, and even effect the nervous system
Raw meats
• may contain harmful bacteria and parasites
Rhubarb leaves
• contains a toxic chemical called soluble oxalate crystals which may lead to bloody urine, tremoring, diarrhea, vomiting and acute kidney failure
Yeast, raw
• can ferment inside intestines causing severe bloating and an issue called gastric dilatation-volvulus (GDV) which is a life-threatening twist in the stomach
Xylitol
• causes the pancreas to release a large amount of insulin which can result in hypoglycemia
• may also cause tremoring, pale gums, increased heart rate, seizures and even liver failure and death
There are times when I get the idea my doggies may have eaten something they shouldn't have, so whenever I notice one of them showing any signs of stomach discomfort, I give them some activated charcoal. Activated charcoal is a mega absorber of toxins and can be used in some cases of poisoning. The easiest way I have found to administer this to is to mix several tablespoons full into some melted bacon grease or tallow to make a thick paste. Usually, within just a few moments of ingesting it, they seem to feel better. The FDA has even approved activated charcoal for veterinary use. Although activated charcoal is considered safe, the recommended dose for all species is about 1-5 g/kg body weight. It is best to administer activated charcoal as quickly as possible, while the toxins are still in the digestive tract. 
My homemade dogfood recipe (quarts and pints are home canned sizes):
2 lbs. raw beef chunks, hamburger or venison
6 lbs. raw chicken or turkey
3 cups uncooked brown rice
1/2 head of broccoli (this may cause gas or bloating in some dogs)
1 qt. pumpkin cubes or 1 pint puree
3 qt. sweet potato cubes
1 pint green beans or peas
6 diced or pureed apples
2-3 lbs. diced carrots
Place everything in large pot and cover just to the top with water. Bring up slowly to a boil, boil about 5 minutes, turn off heat, then cover with a lid. Allow it to cool completely in the pot, stirring occasional to be sure the rice stays moist and cooks completely.
In the meantime, hard-boil two dozen eggs, remove the shells, and dice (I crush the shells and add them back in, as well). 
Add the cooked eggs (and shells if desired) and 1-2 pounds of cottage cheese or yogurt into the cooled food. Stir well. 
This can be frozen in portion sizes, canned (for those comfortable with "rebel canning," or freeze dried. 
Please note: This is what I do; it is not a recommendation for anyone else.
Do your own research.