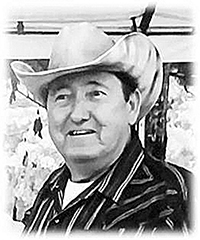 Henly Albert "Joe" Cook, 82, of Renick, passed away Wednesday, August 16, 2023, at home following an extended battle with cancer.
Born September 22, 1940, in Seebert, he was a son of the late Hampton and Pearl Alberts Cook.
Henly was a devoted Christian, husband, father, grandfather and friend to so many. He was a member of Gethsemane Baptist Church in Frankford and loved bluegrass gospel music.
In addition to his parents, he was preceded in death by his first wife of 33 years, Judith Smith Cook; and several brothers and sisters.
He is survived by his wife of 25 years, Sylvia Vass Cook; daughter, Cynthia Cook Pritt (Robert); sons, Hampton Wade Cook and Wesley Cook (Wendy); stepchildren, Eddie Harvey, Melanie Wills (Ray), and Leanna Sluss (Arlas); grandchildren, Jacob Cook (Emerald), Andy Cook and Ariel Collins; step-grandchildren, Crystal Callison (Will), Donovan Harvey (Rhonda), Justin Sluss, Emily Graham, Alyssa Seigler (Michael), and Ian Wills; seven great-grandchildren, Bella, Mason, Adley, Lennon, Gabe, Paisley and Ashton; sister, Juanita Cutlip; and brother, Richard Cook.
Funeral service was held Sunday, August 20, 2023, at the Gethsemane Baptist Church in Frankford, with Pastor Marshall Cochran officiating. Burial was in Ellis Chapel Cemetery at Brushy Flats.
Online guestbook can be signed at www.morganfh.net
Arrangements by Morgan Funeral Home, Lewisburg, WV.