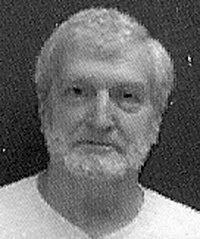 Harold Lee Cochran, Jr., 77, of Marlinton, passed away Wednesday, January 26, 2022, at his home.
Born September 12, 1944, at Marlinton, he was a son of Edna May Sharp Webb, of Pocahontas Center in Marlinton and the late Harold Lee Cochran, Sr.
Mr. Cochran was a Veteran, having served in the U.S. Navy. He graduated from West Virginia Tech, at Montgomery, with a degree in electrical engineering. He had worked as an electrical engineer, and he and his wife owned and operated the El Poca Motel for 18 years. He attended Marlinton Presbyterian Church.
On January 22, 1966, he married Sondra Bee Nelson Cochran, who survives.
In addition to his wife, he is survived by a daughter, Misty Lea Cochran, at home.
In addition to his father, he was preceded in death by a brother, George Hunter Cochran.
A graveside service and interment will be held at 2 p.m. Thursday, February 3, 2022, at Mountain View Cemetery in Marlinton with Pastor Todd Corley officiating.
Online condolences may be shared at kimblefuneralhome.com
Funeral arrangements are under the direction of the Kimble Funeral Home in Marlinton.