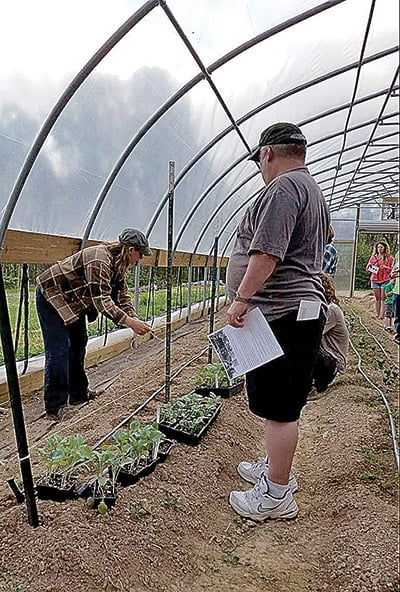 The High Rocks Grow Appalachia program is kicking off the 2018 program year of gardening education with two Garden Planning workshops in January to demonstrate how to prepare a garden plan and map that will help you get the most out of your growing season.
The first workshop will be held at McClintic Library in Marlinton from 6 to 8 p.m. Wednesday, January 17. The second will be at the Hillsboro Library from 6 to 8 p.m. Monday, January 22. Both workshops will cover the same material, and are open to anyone interested in getting more out of their garden.
Grow Appalachia is a community-based gardening resource program based out of Berea, Kentucky, that is dedicated to helping mountain families plant a healthy future for themselves and their communities. The program includes six free, informative workshops over the course of the year that range from garden planning, to garden maintenance, to cooking and canning. Attending each of the six workshops is required for those who would like to enroll in the season-long program and also receive seeds, tools and season extension equipment at no cost.
A past High Rocks Grow Appalachia participant said of their experience, "I've always wanted to have a vegetable garden, and the program gave me assistance in planning, preparing, planting, and harvesting a garden. I was able to do much more with the guidance and group support that I received than if I had tried to start a garden on my own."
If you are interested in joining the Grow Appalachia program or would like to register for either workshop date, contact Liz at growap palachia@highrocks.org or call 304-653-4891.
Any and all are welcome – whether you want to be a season-long program participant, come to just one workshop, are new to gardening, or have a seasoned green thumb.
Grow Appalachia is an outreach education and service project of Berea College. It is funded by the generosity of John Paul Dejoria, co-founder and CEO of John Paul Mitchell Systems, Inc.