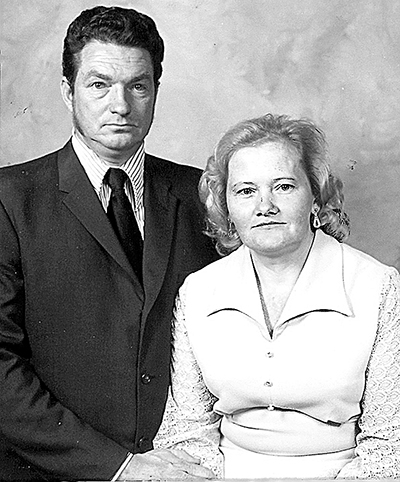 Glenda Sue Beckwith, 86, of Slaty Fork, went to be with her husband and family in heaven Tuesday, November 14, 2023, from her home.
Born New Year's Day, 1937, she was a daughter of the late Orden "Pipe" Hamrick and Bessie Schofield Hamrick.
On August 25, 1952, Glenda married Ralph Beckwith at Bennettsville, South Carolina. They moved to their home in Slaty Fork, where they created a life and raised their family.
She was always Ralph's not so silent partner, building their business and their family. She received her GED and was a self-taught bookkeeper for their company until she retired. She was Ralph's number one cheerleader at horse shows, softball games and anywhere else. Following her retirement, she stayed at home, talking with her daughter, Vicki, every day, as well as her special sister, Patsy, who checked on her every morning by 9 a.m.
In addition to her parents and husband, Glenda was preceded in death by a grandson, Bradley, whom she and Ralph raised; brothers, Velmer, Leonal, Hayward, Clifford; and sisters, Charlsie, Velda, Marcie, Donella and Shirley.
She is survived by four children, Ralph Wayne Beckwith (Nanette), Vicki Woods (Charles), Ronnie Beckwith (Sandra), and Ricky Beckwith (Tina); seven grandchildren, Juli (Sam), Danny (Elaina), Kenny (Jaclyn), Jessica, Dustin and Whitney; nine great-grandchildren, Makayla, Wyatt, Adrienne, Kynleigh, Kiera, Brittany, Dawson, Brady and Dax; and sisters, Patsy Wilson, Rita Rockenfelter, Judy Rose and Debby Stewart.
The family extends their appreciation to Glenda's caregivers, Melinda Moore, Tresha Jackson, Brenda Cagle and Penny Cosner.
She will be deeply missed.
The family will receive friends at Big Springs Presbyterian Church at Linwood Friday evening, November 17, 2023, from 5 to 8 p.m.
Funeral service will be held at the church Saturday, November 18, 2023, at 11 a.m. with Pastor Sam Felton officiating.
Interment will be in the family cemetery.