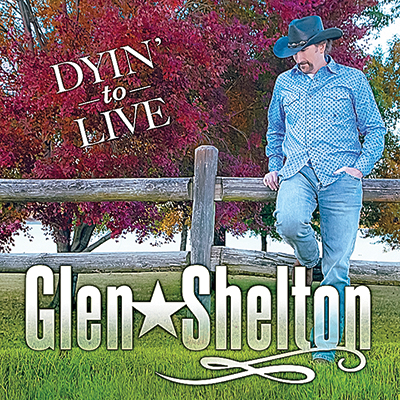 National recording artist Glen Shelton will perform his  Music Row Country Breakout Radio Chart song, "Writing You A Love Song," along with his brand new national release for this year and a show full of popular Country and Rock cover songs from many favorite artists. 
Shelton has shared the stage with more than 50 well-known national acts and performed at hundreds of events and venues.
As a young singer, Shelton opened for Randy His voice is versatile, but he loves to sing good country music.
"Some songs are just fun, some songs tell a story, and some songs change people's lives," Shelton said. "I am so thankful for the gift I have been given to make a difference in people's lives through music."
He has performed for as many as 25,000 people, but he also likes to sing at small venues in up close and personal settings.
"I appreciate the people who have supported my music through the years," Shelton said. "Lord willing, there will be many more to come." 
In 2020, when most of his shows were canceled due to the pandemic, he had more time to write and that's when he crafted "Writing You A Love Song." It's a song about a singer "trying to be somebody to everybody" while on tour, but he just can't wait to get home to be with his wife.
Shelton will perform on stage at Discovery Junction Friday, August 4, from 5 to 7 p.m. As part of the First Friday event, the concert is free to the public.