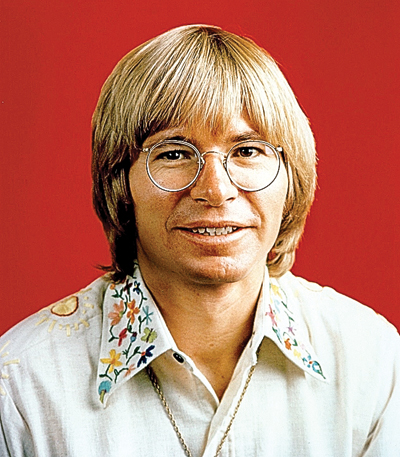 'Take Me Home, Country Roads'
A half-century ago, a song originally inspired by the curvy rural roads of western Maryland fell into the hands of a recording artist who would turn it into a wildly popular and timeless tune.
Almost overnight, "Country Roads" became a worldwide hit and the consummate theme song for the great state of West Virginia.
Although it needs no introduction to anyone who has ever heard it, it is time to revisit this wonderful song and the story behind it.
I have to admit that I often get a little teary-eyed when I hear John Denver's "Country Roads," especially so when I am alone and driving the real country roads of West Virginia.
It is a song that speaks to the better moments of my life, as I am sure it does for many of you. It tugs at my emotions as it carries me down that winding road of memories from an earlier time.
The song struck a chord with people far and wide. It is loved not just by those born here, but by the thousands who have consciously decided to make West Virginia their home.
Many of my friends from places elsewhere also love our state, and they take every opportunity to visit and enjoy those things that make it so very special.
'Country Roads' invades China
The last place on Earth I would have expected to hear "Country Roads" was in the People's Republic of China, yet that is precisely what happened.
I was attending a Moon Festival party in Beijing when a young college student approached me and asked, in Mandarin, if I was American. I replied that I was, and he said "Hao de," meaning "good." He put up one finger indicating for me to wait just a moment, and he soon returned with an acoustic guitar.
One of the other guests brought a couple of chairs to the corner of the room where a small group had assembled. Pointing to one of the chairs, she said, "Please, sit here." After I was seated, the young musician positioned himself on the other chair facing me as though I was to be his sole audience.
As he sat down across from me with his guitar, I hadn't the slightest idea what he was about to play. I was a long way from home and more than a little homesick, and the song that he played was totally unexpected and moving.
He beautifully belted out "Country Roads"in perfect English. It was only after his performance, that I learned he did not speak any English. This man on the other side of the world so loved this tune that he had memorized every word and nuance of the song.
Did John Denver actually write "Country Roads?"
Well, yes and no.
The song was in the process of being written by Taffy Nivert and Bill Danoff, both songwriters, and singers associated with Denver.
According to most accounts, Taffy and Bill were driving through rural Maryland when they started composing a song about the winding roads just to pass the time.
The two hit a sticking point when they tried to use three-syllable Maryland in the lyrics – it just didn't fit the song's meter. A four-syllable state was required to maintain the desired rhythm.
They didn't want to use Massachusetts as the Bee Gees already had a popular song with that title since 1967. Figuring that nearby West Virginia must surely have beautiful mountain roads, as well as four syllables, they struck musical gold.
Between Christmas 1970 and the New Year 1971, Nivert and Danoff showed their composition to John Denver, but told him it was intended for Johnny Cash. He immediately saw it as a promising piece of music and made it clear that he wanted the song.
The three stayed up all night in the couple's basement apartment, putting the finishing touches to the song. John Denver's first public performance of "Take Me Home" was at the Cellar Door Music Club in Georgetown a few days later.
It drew a five-minute standing ovation – the song was destined to be a hit, and John and the co-writers knew it. A few months later, the song was released on the A-side of a 45- rpm record.
For you younger folks, a 45-rpm was a standard vinyl record in the 1950s and 60s. There was usually one song on each side of the seven-inch disc, called a "single." The song deemed more popular was generally put on the A-side.
"Country Roads" quickly rose to #2 on Billboard's top 100 hits. By August of the same year, "Country Roads" was certified Gold, meaning that a million copies had been shipped out.
John Denver was now a performer who filled every venue when he performed.
Country Roads still maintains its popularity with more than 1.5 million digital downloads. Proof that young and old still delight in this tune.