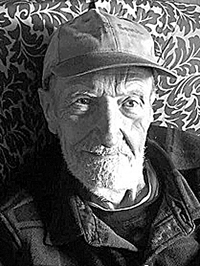 Eugene W. Wilfong, 87, of Seebert, peacefully passed away Saturday, October 9, 2021, in Morgantown.
Born January 20, 1934, in Marlinton, he was a son of the late Vallie Jane Wilson.
Eugene was a graduate of Marlinton High School. He served in the U.S. Army and was quite proud of the fact he had been in 27 different countries and had met President Eisenhower on a couple of occasions, even though he never told too many people.
Eugene was the head mechanic at the Ford Garage in Marlinton. He was an avid outdoorsman and loved all things hunting and fishing.
In addition to his mother, he was preceded in death by his wife, Wanda G. Wilfong; brother, Willard Jr. Wilson; sisters, Betty Scott and Carolyn Baxter; and son-in-law, Jeff Jackson.
He is survived by daughters, Angelena Williamson, and husband, Mark, of Bruceton Mills, and Jane Jackson, of Marlinton; sister, Nancy Kane, of Aberdeen, Maryland; grandchildren, Jake Ryder, Luke Ryder, Levi Ryder, Tiffany Jackson, Aaron Jackson, Mark Will-iamson and Morgan Brackenridge; a special friend Lionel "Mac" Gray; and 10 great-grandchildren.
Visitation will be Saturday, October 16, 2021, from 6 to 8 p.m. at Lantz Funeral Home in Buckeye.
Funeral service will be Sunday, October 17, 2021, at 2 p.m. at the funeral home. Burial will follow in Oak Grove Cemetery with Military Graveside Rites by the Pocahontas County Veterans Honor Corps.
Online condolences may be made at Lantzfuneralhome.com