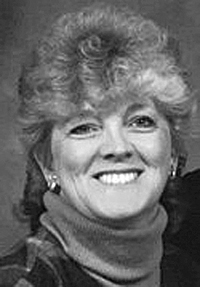 Dorothy Stephens Martin Coleman, 82, of Wesley Chapel Road, Green Bank, passed away Saturday, March 4, 2023, in Eden, North Carolina.
Born February 19, 1941, in Martinsville, Henry County, Virginia, she was a daughter of the late Thomas Martin (1978) and Ruth Geraldine McLain Martin (1998).
Dorothy was a graduate of Martinsville High School in Martinsville, Virginia. While a senior in high school, she went to work at the Martinsville General Hospital (now the Memorial Hospital of Martinsville) and Henry County in the business office and remained there until she moved to Green Bank on Election Day 1972. While employed at the hospital, she worked in the business office in all capacities, worked on floors, and in the emergency room as a medical secretary.
She was a member of the Martinsville High School Athletic Boosters Club. She was a very proud lifetime member of the Old Dogs of Cleveland Avenue Association and a member of her beloved May Girls Group Alumni Luncheon of Martinsville. She never missed any of the yearly gatherings until her husband became critically ill. In her life, he always came first.
After moving to West Virginia, Dorothy did all her civic and volunteer work at Green Bank Elementary School and Pocahontas County High School. She was secretary of the Green Bank PTO for seven years from 1973-1979. She was co-founder of the PCHS Athletic Boosters Club and served as treasurer, 1975-1976. In 1975, she received the Athletic Service Award from PCHS Letterman's Club for outstanding support in the athletic program. She served as the club's Secretary and Treasurer for five years. She served on the Green Bank Elementary-Middle School Advisory Committee when the new school was in the planning stage. From 1972-1993, she chaperoned many, many students to ballgames, field trips, Boy Scout Camps, band camps, 4-H Camps and away games. She was always there, always room for one more. She continued to volunteer at the school until her last child graduated in 1993. On December 21, 1979, she went to work at Snowshoe Ski Resort as a PBX operator. She eventually worked her way up to Snowshoe's first Customer Service Manager, and also served as a Postmaster Relief.
She was a member of the Arbovale United Methodist Church, Rebecca Lodge, WV Farm Bureau, American Legion Auxiliary – Lewisburg, WV Chapter, Pocahontas County Historical So- ciety, Durbin Lions Club, and American Rabbit Breeders Association (ARBA).
Along with her late husband, Ralph, she was a rabbit breeder for more than 60 years. She was a friend and supporter of the Green Bank Public Library, Pocahontas County Opera House, Greenbrier Valley Theater, Pocahontas County Honor Corps and the Pearl Buck Foundation.
In addition to her parents, she was preceded in death by her husband, Ralph Claude Coleman, who passed away April 29, 2010; five brothers, Leonard Grey Martin (1945), Houston Milton Martin (1990), James (J.R.) Rowland Martin (2007); Henry V. Martin (2010); and Fred T. Martin, Sr. (2018); niece and nephew, Teresa Martin Wright and Freddie Martin; paternal grandparents, Jesse Milton Martin and Mary Margaret Lynch Martin; maternal grandparents, Samuel Houston McLain and Etta Lelia Hix McLain.
She is survived by two daughters and their spouses, Kim Doyle Walton, and husband, Dave, of Hillsboro, and Johanna Coleman Sweeney, and husband, Michael, of Richmond, Virginia; four sons and spouses, Rick Doyle, and wife, Betty Ann, of Eden, North Carolina, Randall Stephen Coleman, and wife, Monica, of Charleston, R. Martin "Marty" Coleman, and wife, Kimmie, of Green Bank, and Cameron Coleman, and wife, Trisha, of Williamsburg, Virginia; 10 granddaughters, Susan T. Taylor, Sarah Brust, Lauren Doyle, Megan Stone, Kaitlin Lewis, Bailey Coleman, Abigail Vaughn, Faith Coleman, Cassidy Coleman and Jessica S. Pride; six grandsons, Bryce Coleman, Alex Vaughn, Matthew Vaughn, Peyton Coleman, Garrett Coleman and Jason Cameron White; 11 great-grandchildren, Salem Rebecca Stone, Julian Parker Stone, Caleb Matthew Brane, Lucas Doyle Morris, Aidian Brust, Nora Faye Virginia Brust, Cameron White, Margret Lee White, Johnnie Pride, Elias Justus Lopez, Isaac Graham Lopez, Mayson Inez Lopez and Oliver Stephen Lewis; brother, William Horace Martin, Sr., of Martinsville, Virginia; two sisters, Yvonne Martin Tur-ner and Becky Martin Brown and husband, Dewey, all of Martinsville, Virginia; sister-in-law, Lawanda Martin, of Martinsville, Virginia; special nieces and nephews, Stephen J. Turner, of Eden, North Carolina, Bill Turner, of Winston-Salem, North Carolina, Tim Martin, Pam Martin Brenegar, Willie Martin, Tommy Martin, Eric Martin, Jan Martin Turner, Travis Brown and Angela Brown, all of Martinsville, Virginia, Eileen Coleman Burke, of Bluff, Tennessee, Johnnie Coleman Fadel, of Clemson, South Carolina, and Daniel Coleman Bennett of Oviedo, Florida.
Funeral service will be 2 p.m. Saturday, March 11, 2023, at Wallace and Wallace Funeral Chapel, Arbovale, with Pastor Julian Rittenhouse and Pastor Daniel Soliday officiating. Eulogy by William "Willie" Martin. Burial will follow in the Arbovale Cemetery Annex, Arbovale.
A visitation will be held at the funeral home one hour prior to the service.
In lieu of flowers, donations may be made to Pocahontas County Veterans Honor Corps, 1250 Douthards Creek Road, Marlinton, WV 24954 or Green Bank Library, P.O. Box 1, Green Bank, WV 24944.
Wallace and Wallace Funeral Home in Arbovale is in charge of arrangements.
Online condolences may be shared at www.WallaceandWallaceFH.com