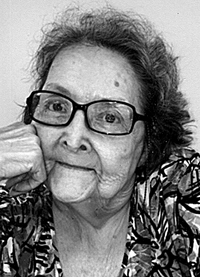 Delberta Ruckman Foster, 84, of Hot Springs, Virginia, died Friday, July 16, 2021, at the Brian Center Rehabilitation and Nursing Center in Low Moor, Virginia.
Born August 15, 1936, in Covington, Virginia, she was a daughter of the late William and Lillian Sharp Ruckman.
In addition to her parents, she was preceded in death by her husband, William P. Foster, in 2000.
She was a retired Registered Nurse and a 1958 graduate of the C&O Hospital School of Nursing.
Surviving are her very dear and close friends, Joyce Davis, and husband, Larry, of Bacova, Virginia, and their children and grandchildren; Leta McLaughlin, Doris and Vernon McLaughlin and Carlene Gibson, all of Covington; Bobby Hiner and Darrell Hiner, of Minnehaha Springs.
A graveside service will be held Friday, July 23, 2021, at 1 p.m. in Mountain Grove Cemetery in Warm Springs, Virginia.
In keeping with her wishes the body has been cremated.
Funeral arrangements are being handled by Arritt Funeral Home.
Online condolences may be shared at arrittfuneralhome.com