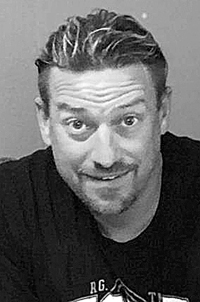 Corey David White, 43, of Crawfordville, Florida, died unexpectedly Sunday, January 3, 2021.
Born March 11, 1977, in Columbia, South Carolina, he was the oldest son of Ed White, of Minnehaha Springs, and Evelyn Hansen, and husband Stuart, of Smith Station, Alabama.
A Memorial Service/Celebration of Life will be held Saturday, July 3, 2021, at noon at New Hope Lutheran Church in Minnehaha Springs.