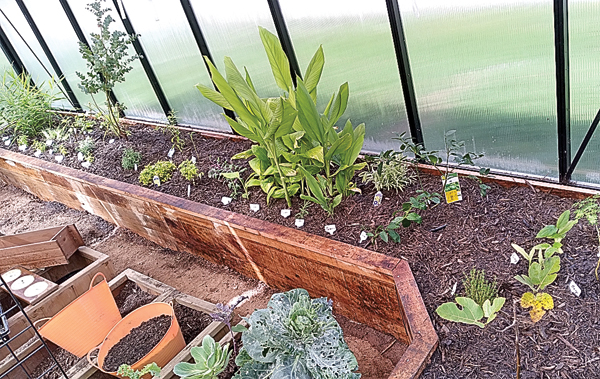 Beginner Gardening Tips
I have been gardening – or helping with the gardening – for nearly 50 years. 
Here are some tips that might be of help if you are new to the growing process.
1. First time gardeners – don't overwhelm yourself. Becoming overwhelmed is one of the main reasons new gardeners quit. This is very easy to do with all the information online, in books and advice from gardening friends. Keep it simple and build it up as you get more comfortable.
2. If you are not going to eat something, then don't grow it. Why spend the money on seeds, the time caring for it, and the precious space on something you will throw away? If you and your family don't like spinach, then don't grow any.
3. The garden area – A new garden bed can cost thousands of dollars or nothing at all. Be aware of your available space now and for any future expansions – start small and develop it as you go. Start with something around a 4×4 foot or a 4×8 foot area instead of the whole yard.
4. Think about what type of bed you want, something that fits your needs and budget. If you don't have a tiller then build a simple raised bed. Raised beds are nice for those who have a hard time getting up and down or bending a lot. If building a raised bed isn't feasible due to ability or cost, then try a "no dig garden." There are many options.
5. If your space is limited, grow vertically. Grow pole beans instead of bush varieties, indeterminate tomatoes instead of determinate types. Consider companion crops. Try growing above ground crops with below ground crops, i.e. garlic with tomatoes in the same space.
6. Choose items that are best for your grow zone. Unless you have a heated greenhouse or a walipini, don't try growing Zone 9 plants, such as turmeric, in Zone 4. It isn't worth the frustration when starting out (you'll venture into that later). Contact your local extension office for information about your growing area.
7. Each year try to plant at least 1 or 2 edible perennials. Perennials can take longer to establish but will come back every year, usually with minimal care. These include: asparagus, rhubarb (the poor man's fruit), berries, grapes, some kales, lovage, artichoke, walking onions and many herbs. Some perennials can't survive very cold weather and are grown as annuals instead. If you plan to live in the same spot for a long time, plant some fruit trees. Check with your local extension office for more information about your grow zone. 
8. Think about how much of a particular item your family will eat. If you like squash but only on occasion, don't plant a whole pack of seeds. Squash produces a lot on a single plant, and you'll be up to your eyeballs in it. Plant a couple in case some die and save the rest of the packet.
9. Plant herbs and flowers amongst the vegetables. Not only are they lovely to look at but the smell can confuse many harmful pests and may keep them from eating your food. Flowers like nasturtiums are edible and may help with bronchitis and other infections of the lung. The leaves and seeds have also been used for different medicinal applications. Herbs like basil are beneficial when planted with tomatoes.
10. Barter with friends. If you have gardening friends, try focusing on just a few crops in the beginning and talk to your friend about trading items during harvest. Trading for seeds and starter plants is another way to reduce startup costs.
11. If you have the ability to can, dehydrate or have other preservation methods for keeping foods for a long time, try doubling up. I like doing this. One year I plant a ton of green beans, peas, etc. and process them for storage (processing correctly is crucial for this to work). The following year I plant a bunch of something else. Growing my crops in this way allows me to focus on a larger harvest with fewer types of crops, which makes processing easier. Crop rotation, which is healthy for the soil, is easily accomplished with this method.
12. If you have the ability and desire to grow a large crop but cannot process it yourself, team up with a friend who loves canning but cannot grow anything. During the harvest have your friend process everything and then split the food in a way you both benefit.
13. Start a compost pile. You do not need to spend money on a fancy container. My first compost pile was a spot in the chicken yard where I threw all my food scraps and yard waste. The chickens loved aerating it for me as they scavenged for insects and worms. I eventually attached a couple of pallets together, to place around the pile, so there would still be a pile composting instead of a bare spot from the chickens.
14. Check your local laws for this one! Every fall, after the harvest, Granddaddy burned the garden to the ground. The ashes settled into the soil, adding back nutrients and helping to balance the pH of the soil. This also killed many plant bacteria, viruses and pests to prevent them from multiplying too fast. If this is not allowed where you live or you have a garden this would not work on, ashes from a wood stove can be added to garden soil.
15. After the fall harvest, turn your raised beds into winter compost piles. Mix into the soil: kitchen scraps, dried leaves and other small compostable items. Don't add too many small wood chips or too much sawdust. Quickly decaying wood may deplete nitrogen in the soil. Large wood chips break down slowly and may be used as mulch on top of the soil.
16. Save your seeds. Unless you planted every seed you bought, there will be seeds left over. This is great. Keep seeds in a cool dry environment and use them next year. Although some seeds do have a short shelf life, many seeds, kept in the correct environment, will be viable for years.
Gardening should be enjoyable, not stressful.
Happy gardening!