Laura Dean Bennett
Staff Writer
Winter vacation is coming up soon and children will be looking for things to do during their holiday.
After the snowman has been made and the snowball fights have been waged – when it's time for a little down time – make sure you are ready with good books to read.
If you have a few special names on your Christmas list and would like a gift that will sure to be welcomed by children of all ages, you can never go wrong with books – especially books with a magical, country theme. 
Any of these eight beautiful books would make the perfect gift for anyone who believes in the magic of a country Christmas. 
Their sweet, old-fashioned Christmas stories are sure to stay with you and your children for many years to come.
If you can't decide which you like best – read them all. 
You can find them at our local libraries.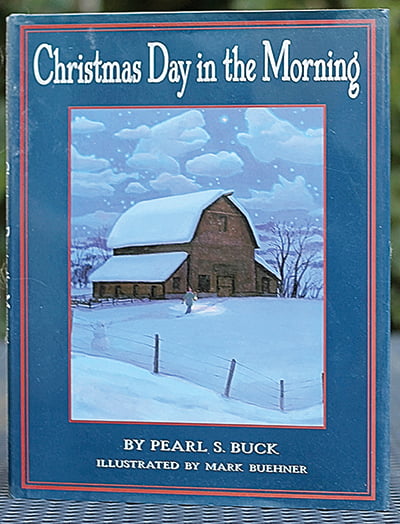 Christmas Day in the Morning
This book is especially appropriate for children in Pocahontas County because it was written by Pearl S. Buck, who was born right here, in her mother's house, in Hillsboro.
Christmas Day in the Morning was originally published in 1955 and is beautifully illustrated by Mark Beuhner.
It tells the story of a boy named Rob, who wants to get his father something special for Christmas – something that shows how much he loves him. 
But, it's already Christmas Eve, and he doesn't have much money to spend. 
What gift could he possibly get? 
Suddenly, Rob thinks of the best gift of all!
Read this book to find out what is was.
Buck, the world famous Pulitzer and Nobel prize-winning author, wrote more than a 100 books for children and adults. 
She captures the true spirit of Christmas in this sweet story about a young man's gift of love.
Available for borrowing from the McClintic Library in Marlinton as well as the Green Bank and Hillsboro libraries.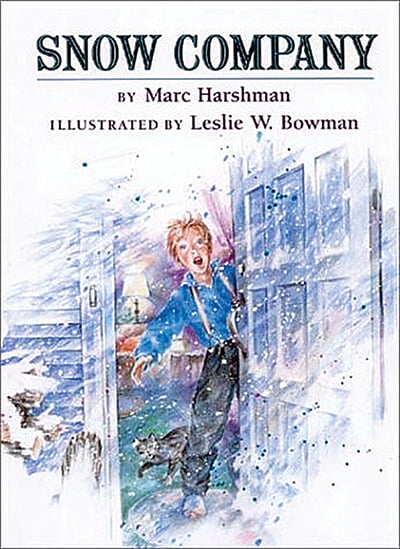 Snow Company 
Another Christmas book by West Virginia Poet Laureate Marc Harshman, illustrated by Leslie W. Bowman.
During the worst snowstorm in 20 years, school's out early and it's home for Teddy and his younger brother, Ronnie.
They're safe in from the cold and wind, with the delicious smells of cornbread baking and chili cooking.
When stranded travelers come to the door, the evening really warms up around the kitchen stove. 
Available at the McClintic and Hillsboro libraries.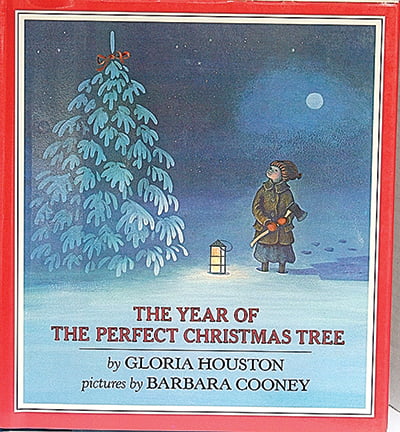 The Year of the Perfect Christmas Tree 
Written by Gloria Houston and illustrated by Barbara Cooney
The jewel-like paintings by two-time Caldecott Medal winner Barbara Cooney capture the feeling of Christmas in the mountains.
This heartwarming tale by acclaimed author Gloria Houston tells about a young girl named Ruthie, and a quest to bring the perfect Christmas tree to their little Appalachian town. 
The Armistice has been declared. Other soldiers have returned from the war, but still there is no sign of Ruthie's father.
So, in accordance with the traditions of Pine Grove, it falls to Ruthie and her mother to bring home the perfect Christmas tree to donate to the town. 
Ruthie had accompanied her father to the rocky cliff where he had marked a tree a while ago, so she and her mother set out to find it again, and haul it home. 
Their journey becomes the basis of a new town legend.
Available at Green Bank and Hillsboro libraries.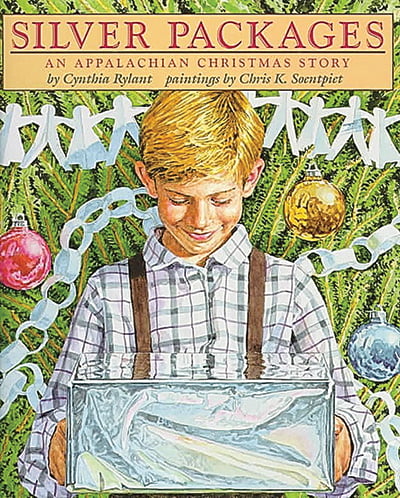 Silver Packages ~ An Appalachian Christmas Story
Written by Cynthia Rylant, paintings by Chris K. Soentpiet.
Another wonderful story by Cynthia Rylant! 
This one is based on an Appalachian tale – the story of a yearly "Santa Train" coming through the coal mining towns in the Appalachian mountains. 
Legend has it that one night, a rich man who was traveling through the mountains had a terrible automobile accident. 
The townspeople saved his life, and every year to repay their kindness, he rides a train through Appalachia, throwing gifts to the poor children waiting by the tracks. 
And the result of his generosity has ripple effects far beyond the children's delight in receiving the silver packages.
One little boy, named Frankie, always hoped for a doctor's kit, but never got one. 
Inspired by the mysterious man's generosity, the little boy grows up to become a doctor and returns home to help his community.
Available to borrow from McClintic Library.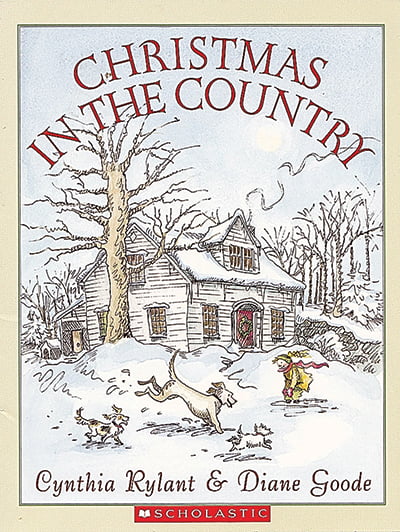 Christmas in the Country
Written by Cynthia Rylant and illustrated by Diane Goode
This endearing picture book is a warm depiction of a young girl growing up in Appalachia who is being raised by her grandparents. 
Diane Goode's cheerful watercolors and Cynthia Rylant's heartwarming description of Appalachian family tradition inspires irresistible nostalgia and invites us to reflect on our own country Christmas memories.
Available at Durbin and Linwood libraries and will be available soon at McClintic Library.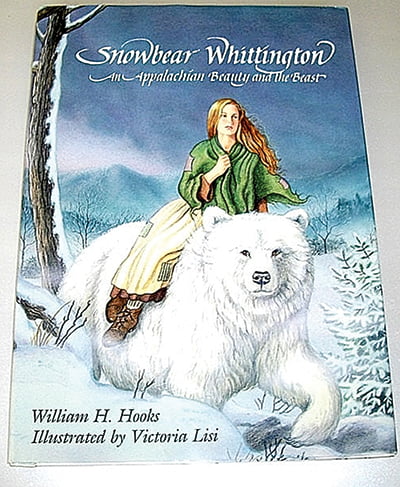 Snowbear Whittington: An Appalachian Beauty and the Beast
Written by William Hooks and illustrated by Victoria Lisi.
This story is another version of Beauty and the Beast.
It's set against the backdrop of the Smoky Mountains, where a beautiful and industrious young woman named Nell is captured and captivated by a huge bear.
The gorgeous illustrations in this romantic re-telling of the fairy tale, give this book an elegant look, while the new setting gives it an Appalachian twist. 
This book is being ordered now and will be available at McClintic Library in time for Pocahontas County Schools holiday break.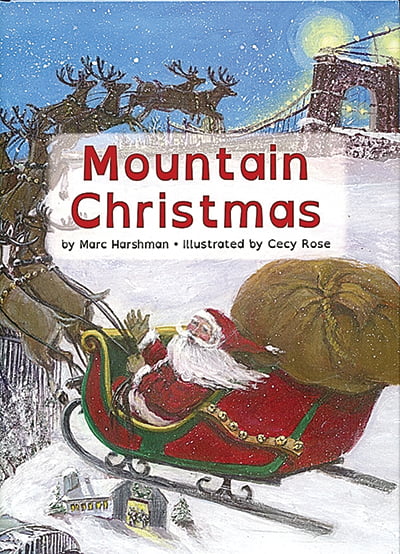 Mountain Christmas 
Written by West Virginia Poet Laureate Marc Harshman with paintings by Cecy Rose.
Miracles abound in this fantastic tale told in poetry.
Every page features scenes of Santa coming to the mountains of West Virginia with his magical sleigh and reindeer. 
You don't have to be a West Virginian to love this book, but natives will be excited to recognize the familiar sights of the State Capitol, the Green Bank Observatory and Blackwater Falls. 
This book is sure to become a Christmas favorite- and if you're a West Virginian, well, let's just say, it's a keeper.
Available at the McClintic and Hillsboro libraries.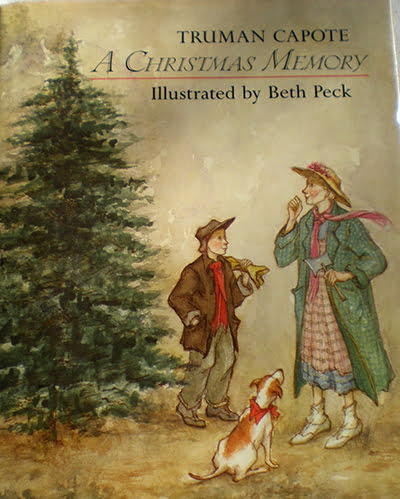 A Christmas Memory
Written by Truman Capote and illustrated by Beth Peck.
Set in rural Alabama, this story is about an endearing friendship between seven year old Buddy and his much older, spinster cousin, Miss Sook Falk. 
Together they continue Miss Sook's favorite Christmas tradition of making fruitcakes and delivering them to friends and people they admire.
Available at McClintic and Linwood libraries.  
Children and adults alike will thrill to the timeless stories and glorious art in these books.
Any of them would make perfect Christmas gifts, and be a welcome addition to your own holiday collection.
All of the above titles are available at various prices, in new and used editions, from many book sellers, including online at abebooks.com, bar nesandnoble.com and amazon.com
Order now to receive them by Christmas.