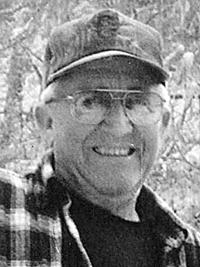 Charles Albert Taylor, 84, of Green Bank, passed away Tuesday, May 9, 2023, at home.
Born December 9, 1938, at Green Bank, he was a son of the late Robert Daniel Taylor and Florence Eugena Heintz Taylor.
He worked at various jobs during his life, including at a gas station and sawmill and was a longtime member of the Union of Operating Engineers and Taylor's Logging. He attended Pine Grove Church and was a former member of Wesley Chapel Church. He was a member of BFD Fire Department and helped run Bingo at Dunmore Community Center.
In addition to his parents, he was preceded in death by a sister, Grace Sewell; and a brother, Robert (Bobby) Taylor.
He is survived by his wife, Juanita; daughters, Joyce Fox (Dempsey), of Painesville, Ohio, and Norma Judy, of Green Bank; son, Allen Taylor (Holly), of Green Bank; grandchildren, Brittany Kellison and Jamie, Dustin Fox and Amanda, Jarret Taylor, Alexa Taylor and Laila Calhoun; great-grandchildren, Makenzie Fox and Bradley Fox; sisters, Helen Hively, of Bartow, Margaret Earnest and Henry, of North Carolina, and Mary Alice Webster and Ron, of Ohio.
Funeral service was held Friday, May 12, 2023, at Wallace and Wallace Funeral Home in Arbovale with Pastor Julian Rittenhouse officiating. Burial was in Arbovale Cemetery.
Online condolences may be shared at WallaceandWallaceFH.com