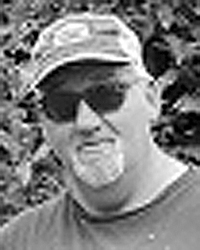 Charles Edward "Chuck" Sheets, 51, of Marlinton, passed away Wednesday, January 11, 2023.
Born May 3, 1971, in Marlinton, he was a son of the late Judy Sheets.
Chuck was a carpenter and lineman.
Chuck was preceded in death by his grandparents, Clarence and Wanda Sheets.
He is survived by his companion, Melinda Moore, of Marlinton; two sons, Dakota Sheets, of Marlinton, and CJ Sheets, of Richmond, Virginia; two daughters, Bracie Sheets, of Marlinton, and Tori Sheets; one brother, Rick Moore, and wife, Tiffany, of Marlinton; uncle, Dale Sheets; aunt, Charlene Sheets; and many special cousins and nephews.
In keeping with his wishes, the body will be cremated.
In lieu of flowers donations of sympathy may be made to Lantz Funeral Home to offset the cost of the funeral.
Online condolences may be made at lantzfuneralhome.com