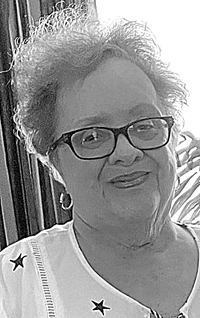 Carolyn Rae Phillips Phillips, 81, of Green Bank, formerly of Fairmont, passed away at home Tuesday, April 4, 2023, with her family by her side.
Carolyn and her twin sister, Karen, were born June 21, 1941, at Keyser, and were the daughters of the late D. Raymond Phillips and Rosalie Armentrout Phillips, who were formerly of Fairmont and Elkins.
She graduated from East Fairmont High School and attended Fairmont State College. Carolyn owned and operated the Boyer Motel, Restaurant and Campground in Boyer from 1977 to1994.
In addition to her parents, she was preceded in death by her husband, George Fredrick Phillips, Jr.; and brother-in-law, Robert S. Whinnie (Karen), and brother-in-law, Joseph Conners (Janet).
Left to cherish her memory are her three children, Amy Lehmann, and husband, Richard, of Frostburg, Maryland, George Raymond (Jody) Phillips, and wife, Pattarin Chinakul, of Scott Depot, and Karen Murphy, and husband, Mike, of Boyer; five granddaughters, Amanda and Brent Meixsell, of York, Pennsylvania, Julianna and Cody Taylor, of St. Albans, Michelle Murphy and Melissa and Dalton Walker, all of Hillsboro, and Jasmine Phillips, of Morgantown; five great-grandchildren, Bryce and Miles Meixsell, Josi and Ari Taylor and Huk Walker; her twin sister, Karen Whinnie, of Fairmont, sister, Janet Connors, of Hillsborough, North Carolina; brother, Dr. Danny Phillips, and wife, Sandy, of Roxsboro, North Carolina; nephews, Robert "Bobby" Whinni, of Fairmont, and Dr. Christopher Phillips, of Paducah, Kentucky; niece, Melissa Haines, of Chapel Hill, North Carolina.
The funeral service was held in the Ford Funeral Home Ford Chapel in Fairmont Monday, April 10, 2023, with Pastor Julian Rittenhouse presiding.
Interment was in Rest Haven Memorial Gardens. Online condolences may be extended to the family at www.fordfuneralhomes.com