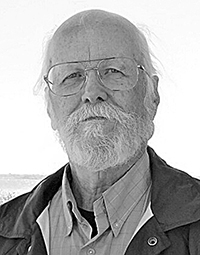 Brian Gregory Cannon, Sr. was born in Wilmington, Delaware, in 1947, and lived in Bear, Delaware, for many years.
He graduated from Christiana High School in 1965. Brian enlisted in the U.S. Air Force in 1970 and was honorably discharged in 1974 with the rank of staff sergeant in the fire protection branch. Brian earned degrees in fire protection and safety management from both Del-aware Tech and Delaware State University. He had a career as an insurance loss control engineer. After retiring, Brian enjoyed his love for Delaware history, working for more than 22 years at the New Castle Courthouse Museum. He retired from there in 2019 as their lead interpreter. Brian was a life member of Aetna Hose Hook and Ladder of Ne-wark, serving as engine Captain and First and Second Assistant Chief at Station 8. 
He is survived by his long time significant other, Susan Maclary, of Rehoboth, Del-aware; his son, Brian Cannon Jr., and wife, Kelley, of Marlinton; sister, Michelle Esterling, of Annapolis, Maryland; brothers, James Cannon, of Kirkwood, Delaware, and Lance Cannon, of Mountain City, Tennessee; grandsons, Brian Cannon III, of Lacey, Washington, and Kyle Cohenour, of Marlinton; two granddaughters, Katelyn and Kourtney Cohenour, of Marlinton; and four great-granddaughters, Natalee, Hailee, Kaidee and Kinsleigh.
Funeral service was held at Gebhart Funeral Home in Claymont, Delaware, Saturday, July 29, 2023. The burial was private.
In lieu of flowers please make a donation to your local fire department.