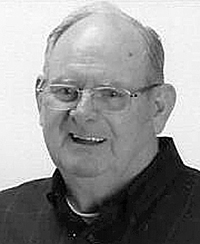 Billy Burton Howard, 76, of Marlinton, passed away Sunday, April 25, 2021, at his home.
Born December 26, 1944, in Buckeye, he was a son of the late Gilda Howard.
Bill was a loving husband, father and grandfather (a.k.a. PaPaw Bill) who strongly believed in the Christian faith. He proudly served in the U.S. Army during the Vietnam War (1965-1967), where he was awarded the Army Commendation Medal for meritorious services. He continued his support for our armed services as a member of the Vietnam Veterans of America.
Bill was a truck driver by profession and had 40 years of service with Burns Motor Freight. He excelled during his career with recognitions, including 1984 West Virginia Trucking Association State Driver of the Year and membership in the "Mack/ATA Million Mile Clubs." He continued his career after retirement, driving ambulance for Pocahontas Memorial Hospital and driving truck for Boxley Materials.
Bill had many hobbies and interests, first and foremost, spending time with family and friends. He loved the outdoors and working with his hands. Carpentry and remodeling of homes was a favorite pastime for him.
He was preceded in death by two sisters, Linda Grubb and Barbara Casteel.
He is survived by his wife, Phyllis Howard; daughter, Lisa Howard, of Marlinton; son, Mike Howard, and wife, Lori, of Fraziers Bottom; granddaughter, Addie Grace Howard; sisters, Wanda Halterman, of Lewisburg, Clara "Tink" Gum, of Buckeye, and Sherry Buttrey, of Elkton, Maryland.
Funeral service will be held at 1 p.m. Saturday, May 1, 2021, at Lantz Funeral Home in Buckeye with Pastor Sam Felton officiating. Burial will follow in Mountain View Cemetery in Marlinton with military graveside rites by the Pocahontas County Veterans Honor Corps.
Visitation will be Friday, April 30, 2021, at Lantz Funeral Home from 6 to 8 p.m.
In lieu of flowers donations of sympathy may be made to Vietnam Veterans of America.
Online condolence may be made at Lantzfuneralhome.com