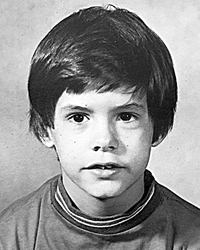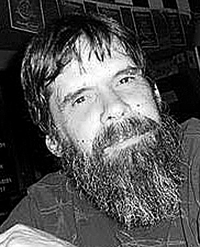 Benjamin Paul "Ben" Vrable, 56, passed away as his home in Topeka, Kansas, Tuesday, January 4, 2022. 
Born February 7, 1965, in Marlinton, he was a son of the late William Dale Vrable and Patricia Ellen Curtis Vrable.
Everyone who knew Ben growing up knows how tough a kid he was, from riding his bicycle off the water plant wall into the creek to numerous trips to the ER to tend to injuries that would have made Evel Knievel shiver. Ben would bounce back like it was no big deal, grin and look for his next adventure. In later years, life brought out one self-taught talent after another, from restoring cars to any trade that work life threw at him. He learned quickly and did it all well. Ben will truly be missed by all who knew him.
In addition to his parents, he was preceded in death by his grandparents.
He is survived by his partner, Mary Easum; sisters, Allison Wilfong, of Louisa, Virginia, Amy Hostler, of Grafton, and Cathy Wilson, of McGaheysville, Virginia; and brother, Barry Vrable, of Harrisonburg, Virginia; and numerous other family members.
In keeping with Ben's wishes, the body will be cremated.
There will be a celebration of life at a later date in Topeka, Kansas. 
A family graveside gathering in Marlinton is being planned for spring.
Condolences can be shared at dovetopeka.com