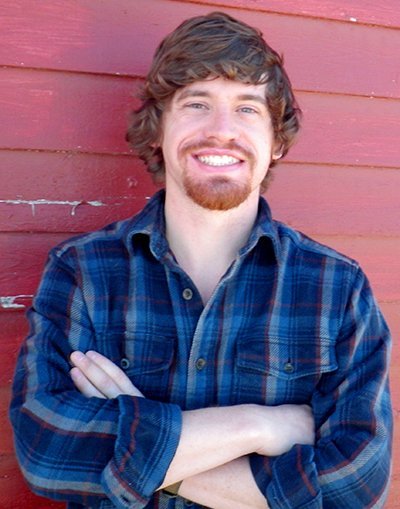 Suzanne Stewart
Staff Writer
For his second novel, Bartow resident Tim Huguenin decided he wanted to set the story in West Virginia.
A native of Davis, Huguenin lived in Tennessee and Wyoming before he and his wife, Emily, moved to Bartow in January.
While he was gone, Huguenin kept West Virginia in his heart and in his stories. His first book, "When the Watcher Shakes," had a setting which could have been West Virginia, but with his new book, "Little One," the setting is clear.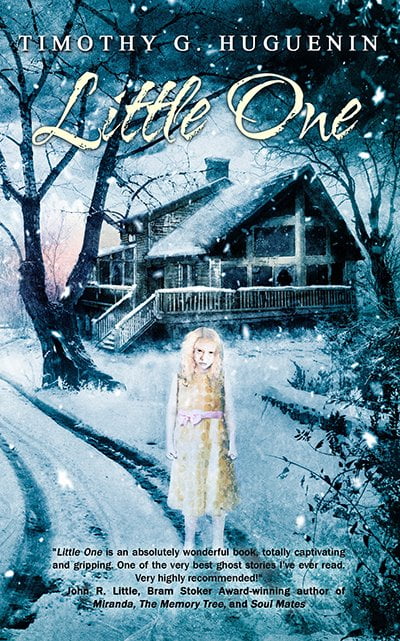 "A woman – she lives in L.A.," Huguenin said. "She was given up for adoption when she was really young, and she doesn't really have a clear memory of her family. She finds out that her parents have died and left her their home in Canaan Valley. She goes to check out this house to figure out if she's going to sell it or rent it or keep it, and it ends up the house is haunted."
The West Virginia setting was a conscious decision and one he hopes to continue with future books.
"With Stephen King – everything is Maine, Maine, Maine, all the time and kind of made it a cool thing, so I thought I could do that with West Virginia," he said. "I'm not the only writer that sets things in West Virginia, but that's my home. There are a lot of great stories. There's a lot of good potential in this state, and the people are very interesting."
While his writings are fiction, Huguenin has a lot to draw from in West Virginia when he develops stories and characters.
Books with West Virginia as the background are usually non-fiction or historic fiction, but Huguenin's genre of choice is horror, at least for the time being.
Huguenin remembers writing as a child and always had a knack for the unusual.
"I remember trying to write – it was this terrible, "The Lion, The Witch and the Wardrobe" blatant rip-off but with robots – when I was ten," he said. "I wrote five pages on this really old computer and then just gave up on it."
The story impressed Huguenin's mom, but it wasn't until later in English classes that he realized how much he enjoyed writing.
"I kind of forgot I liked to write, then in high school, my English teachers had some writing assignments and then I wrote some short stories," he said. "I thought, 'this is really cool.' In college the first two years, I was a creative writing major. I ended up changing my major later. So it's kind of been an on and off thing, but after college is when I really started taking it seriously."
Drawing inspiration from horror writers like the aforementioned King and Edgar Allen Poe, Huguenin has found his niché as a horror writer, much to the chagrin of one friend.
"I have a friend I met in Wyoming and we became really good friends," Huguenin said. "I asked him, 'how do you like my book?' and he said, 'I can't finish it. I had nightmares.' The stuff that he was telling me, it wasn't even what I considered a very scary part. I think he just scares easily, so he keeps asking, 'when are you going to write one that I can read?'"
For now, Huguenin is sticking with horror and the unknown – and isn't stopping anytime soon.
With "Little One" hitting book shelves this week, Huguenin said he already has a rough draft of his next book – a thriller inspired by Poe.
"I'm really excited about it," he said. "It's set in a fictional town in southern West Virginia. I've still got a lot of kinks to work out. It's got this traveling hypnotist and there's a boy – it's told from the boy's perspective. A single mom raises him, and he's real protective of her. The hypnotist comes in and takes over the town and the boy's mom, and has everybody under his control."
Huguenin's books are available online at Amazon.com and Barnes and Noble at BN.com in book form as well as e-reader format. Copies will also be available at Empire Books and News in Huntington, where Huguenin will hold a book signing at a later date.
For more information on Huguenin and his books, visit www.tghuguenin.com