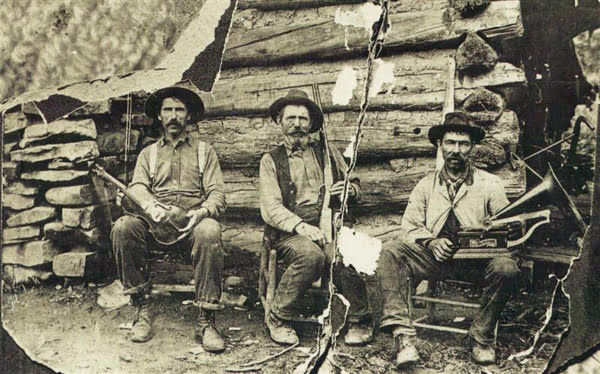 After getting your fill of wild food at Marlinton's Autumn Harvest Festival and West Virginia RoadKill Cook-off, the Pocahontas County Opera House invites you to come be a part of the "Hammons Musical Heritage Celebration." The event is set for Saturday, September 29, beginning at 7:30 p.m.
The Hammons Family carried on long-standing traditions of fiddling, banjo playing, ballad singing and storytelling at their remote mountain home in Pocahontas County. Their legacy continues and is proudly celebrated among today's musicians.
In recent years, musicians from West Virginia, Pennsylvania, Virginia and North Carolina have taken to the Opera House stage to pay tribute to the Hammons family, celebrating their own diverse range of musical styles and talents.
Musicians and storytellers with songs or stories relating to the Hammons Family, and of all ages, are invited to be a part of the celebration. Registration is free and available by calling the Opera House at 304-799-6645.
Tickets are $10 for adults. Youth 17 and younger are admitted free of charge. Tickets are available at the door and in advance at pocahontasoperahouse.org or at the Fourth Avenue Gallery in Marlinton.
Performances at the Opera House are informal, family-friendly and open to all. The entrance and main seating are accessible to persons with disabilities. Special accommodations can be arranged upon request by calling 304-799-664.
The Opera House Performance Series is presented with financial assistance through a grant from the West Virginia Division of Culture and History and the National Endowment for the Arts, with approval from the West Virginia Commission on the Arts. Support is also provided by Pocahontas County Dramas, Fairs and Festivals and the Pocahontas County Convention and Visitors Bureau. The Music in the Mountains Festival is sponsored through the Cal Price Enrichment Series in partnership with the 4th Avenue Gallery Artisan Co-op.