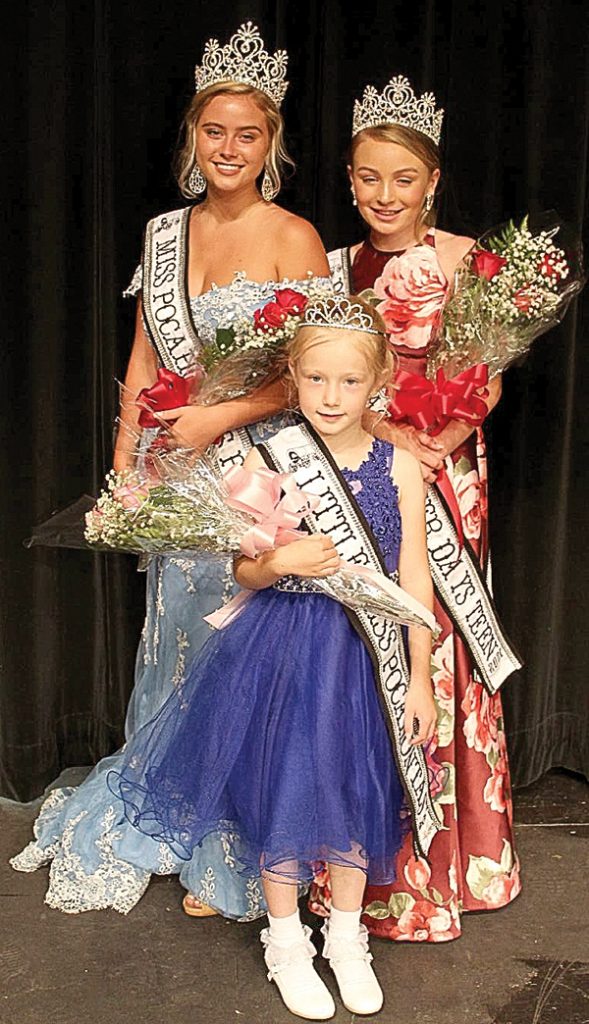 AS A PRELUDE to the return of Pioneer Days, the Miss Pocahontas Pageant was held Sunday, June 6, at Pocahontas County High School. The three winners, pictured above, will reign over Pioneer Days events and will represent the festival in other venues throughout the year.
Little Miss Pocahontas 2021 and Miss Photogenic – Jenifer Taylor, daughter of Jonathan and Jessica Taylor, of Green Bank, center.
Little Miss First Runner-Up – Briley Reed, daughter of Jason Reed and Jennifer Gum, of Cass. 
Miss Teen Pocahontas 2021 – Rylynn Barlow, daughter of Hunter and Britney West, of Slaty Fork, right.
Miss Pocahontas 2021 – Rachel Burns, daughter of Doug and Stephanie Burns, of Marlinton, left.
First Runner-Up – Delania Luikart, daughter of Megan Luikart, of Marlinton.