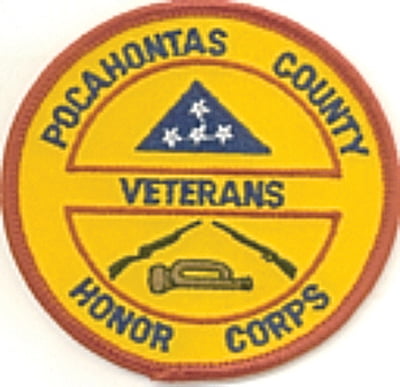 Rick Wooddell
Commander
I write in response to a query from last winter about the Pocahontas County Honor Corps and who we are.
It has been my pleasure, over the past 22 weeks, to have the names and photos of our honor corps members published in The Pocahontas Times.
As you read those pieces, you probably noticed that, in many cases, these corps members have served in the Pocahontas County Honor Corps longer than they served on active duty.
The Final Military Rites we provide for our fellow soldiers are conducted in all types of weather and at any location throughout the county. These members are to be commended for their services that often go above and beyond the call of duty to pay proper respect to a fallen veteran.
When our members signed on to this totally volunteer organization, it was for one simple, primary duty. This is to ensure that when any veteran passes – someone who has served his or her country – they are given the proper Final Military Rites of Respect with a 21-Rifle Volley, Taps and the folding and presentation of the U. S. flag to the next of kin.
Since the honor corps was established in November 1998, bookkeeping records indicate that the corps has conducted nearly 550 Military Rites and been involved in almost 200 other events, including parades, school visits and veterans' dinners.
Like most organizations, we have members who have retired from active Honor Corps duties.
We currently have 14 Honorary/Associate Members who have performed or assisted in duties in the past and are now on our retired list.
Regrettably, we have also lost a few members over the years. We have laid to rest 19 Honor Corps Members since the inception of the Pocahontas County Honor Corps in 1998.
To close, the presentation of the Honor Corps Members was two-fold.
One was to introduce our current members and the second was for recruiting.
If you noticed, our oldest member is a World War II Veteran who is 86 years old, and our youngest is 51.
The average age of our Honor Corps Members is 78.
We are not getting any younger.
We are always recruiting.
You need not be a member of any veterans organizations to join the Honor Corps.
All you need is to have served honorably and be willing to donate a few hours a month when the call comes to honor a fallen veteran.
Thank you.