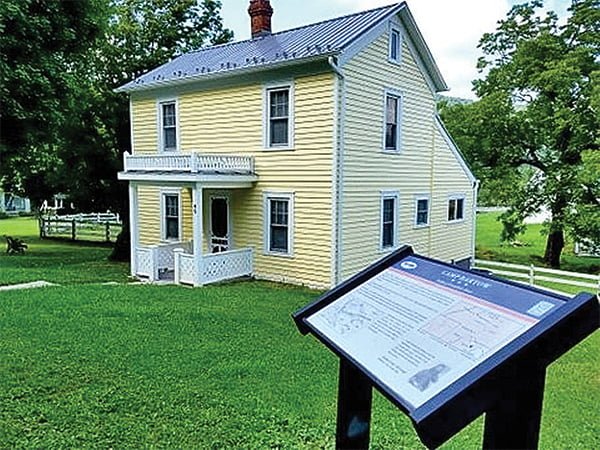 Suzanne Stewart
Staff Writer
Looking for a one-of-a-kind vacation ren- tal with a historical foundation? Look no further than the Yeager House in Bartow.
Located on the Camp Bartow Civil War Battlefield, the Yeager House is located beside Traveler's Repose, the first stagecoach stop west of the Alleghenies.
When Traveler's Repose and all of its properties were auctioned off in 2014, the Yeager House was purchased by Elaine Hodges who set about to revitalize the house and turn it into a vacation rental.
"We fixed it up, and it's very charming," Hodges said. "It has three bedrooms and two have double beds and one has twin beds. It sleeps six."
Hodges, who was good friends with the late Jessie Brown Beard Powell, who owned and lived in the Traveler's Repose, said she wanted to maintain the historical site and keep up the efforts Powell put into educating visitors.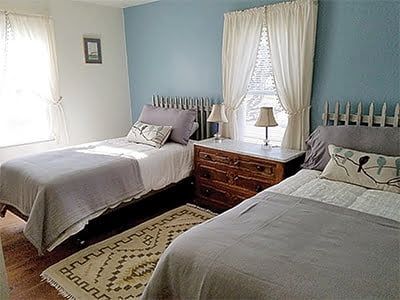 "She was a good friend of mine," Hodges said. "I think she would be delighted the house has been fixed up. I know Jessie would be very happy that we got it."
The house itself has a long history and is a reminder of past generations who lived there.
"Yeager House was built in 1898 by Peter Dilley Yeager," Hodges said. "It was built for his son, William, who was just getting married. Peter Dilley Yeager built the second Traveler's Repose after it was burned in the Civil War. He owned all the property at that time. The Battle of Greenbrier Bridge was fought here at Camp Bartow."
Nestled on a dirt road off of US 219/92/28, Yeager House is at the foot of the battlefield and has informational signs in its yard to give a brief history on the area and directions to the battlefield.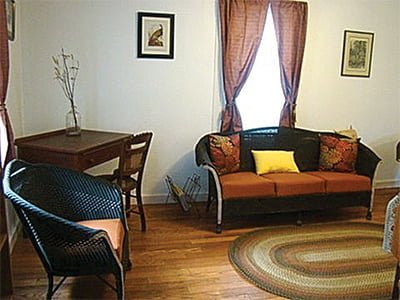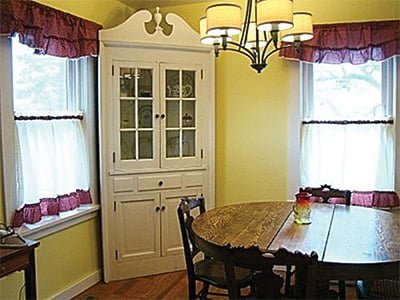 Hodges herself is a history buff and is happy and eager to educate visitors on the history surrounding her property. Although she is not a native West Virginian, she has lived in Pocahontas County for 44 years and has become well versed in the history and stories of the area.
"People drive by looking for information and sometimes they come up and knock on the door," Hodges said. "Fortunately, I'm able to supply that. There's so much to offer in this area."
Hodges jokingly said she gets frustrated when she talks to her "well educated friends" about her property and they say "Oh, you're going to Virginia?" She plans to make sure everyone knows all about West Virginia and more importantly, how it became a state during the Civil War.
"I wasn't born here, but I'm probably one of West Virginia's best defenders," she said. "[My friends] seem to remember everything else about [the Civil War] except that West Virginia became a state. I'm going to educate them. I'm writing a book about Traveler's Repose – at the crossroads of history."
As a writer and documentary filmmaker, Hodges said she is going to write a historical novel about Traveler's Repose, the battle at Camp Bartow and how West Virginia became a state during all that turmoil.
At the center of all that history, the Yeager House seems to have found the right owner who will keep its history alive.
For more information on the Yeager House, visit yeagerhousewv.com
Suzanne Stewart may be contacted at sastewart@pocahontastimes.com