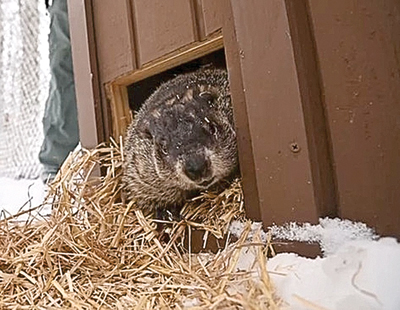 All eyes were on Punxsutawney Phil and French Creek Freddie Tuesday morning in anticipation of those nervous, buck-toothed rodents giving us a solid forecast as to our weather going forward.
As has been the case with nearly all of our concerns these past several months, the answer is – "God only knows."
Punxsutawney Phil saw his shadow and predicted six more weeks of winter.
French Creek Freddie reluctantly stepped out of his abode and didn't see his shadow, which indicates an early spring.
If you're a skier, Punxsutawney Phil is your guy, otherwise, go with Freddie.
Or, as the old-timer once said, "I didn't get a Farmer's Almanac this year, so I'm just taking the weather as it comes."