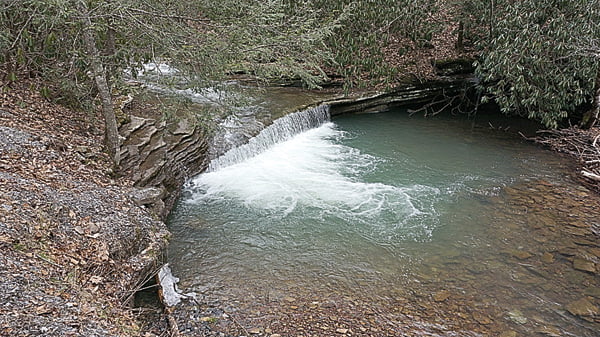 For the First Time
Have you ever stopped and looked at your spouse as if you were seeing him or her for the very first time? Often it is the little things that endear us to someone. Perhaps it's the slight upturn in the corners of the mouth that signals a smile upon seeing us. Maybe it is the way that light plays on their hair or a certain sparkle in their eye that seems reserved for only you. These are part and parcel for why we fell in love with that one individual while living on a planet with billions of people.
Do you still notice these things, or did they become part of your unconscious mind; not necessarily forgotten, but lost in the blur of everyday activities?
We could blame it on our brain, which is hardwired to take note of the novel at the expense of the commonplace. After all, the novel and unusual can pose a threat to us, and the brain is scanning for this at all times – it is its default mode of operation. But that would only provide us with an excuse for why we may tend to unconsciously ignore those subtleties in someone or something that is dear to us.
So, we must make a conscious effort to notice the things that tie us to a person and even our environment. Some decades ago, I heard a radio interview with actor and environmentalist Robert Redford in which he talked about his ranch called Sundance. He said that very early in his career he purchased a small parcel of land in Utah's Wasatch Range on which he built a small house, and I mean literally built his house – he picked up a hammer and saw and went to work.
Through the years this few acres would grow into the Sundance Ranch, Resort and Institute. His attraction to this location was, and still is, the breathtaking view of the mountains. He said in the interview that he made a vow to never take that view for granted, as we humans are prone to do with the familiar. He went on to say that each morning he takes his first cup of coffee out onto the porch and spends some quiet moments taking it all in. He said that it never gets old; the view always stirs a sense of awe in him.
I have heard it said many times by those who call Pocahontas County home, that the entire county is one of vast beauty, many having moved here for that very reason. Take a drive in any direction here and you will encounter sights that stir the soul: The Highlands, the Greenbrier River and its many tributaries, Droop Mountain, Beartown, Snowshoe, Cass and, of course, Watoga State Park – splendor is all around us here.
Pocahontas County is, after all, a tourist destination – people return here year after year to be in the midst of beauty that is precious and rare in many parts of our country. And I would be willing to bet that some of these visitors have asked themselves if the fortunate folks who live here still see it as the visitor does. I remember thinking just that very thing a few years ago when visiting Moab, Utah – do the people who live here get used to this grandeur and just fail to notice it at some point?
I am one of those fortunate people who only has to look out my window to see a view of the mountains and the Greenbrier River wending its way down from Buckeye. I made a vow, much like Mr. Redford's, to never fail in taking time to open my eyes and heart to all that is around me, to always be aware of it. I still feel moved as I drive up the entrance road to Watoga State Park where each new bend in the road, each new season, or time of day, offers something unique – just as it did on my very first drive up that road 12 years ago.
So, the next time that you are out and about in our county, I urge you to imagine that you are seeing it for the very first time. And while you are at it, take a look at your spouse and imagine the very same thing. You just may find yourself falling in love all over again – just like our visitors do every time they come back to Watoga State Park.
Happy Hiking,
Ken Springer