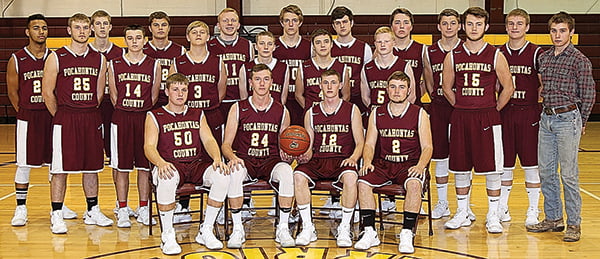 The Pocahontas County High School Warrior Boys Basketball team need to feel no shame in its loss to undefeated Valley of Fayette last Tuesday night in the Big Atlantic Tournament at the Raleigh County Convention Center in Beckley. The Warriors held their own against the Greyhounds, but fell just short of a win with a final score of 52 -50.
The Warriors hosted East Hardy at home Friday night and added another win to their season by a score of 81 – 62
The Warriors took on Midland Trail of Hico Saturday at home, winning that game 70 to 54.
At this point in the season, the Warriors' record stands at 16 -2, and the team is ranked #6 in Class A.
The Warriors will take on the Van Bulldogs in the WVHIT Championship game Saturday, February 10, at Robert C. Byrd High School in Clarksburg. The game will begin at 8 p.m.