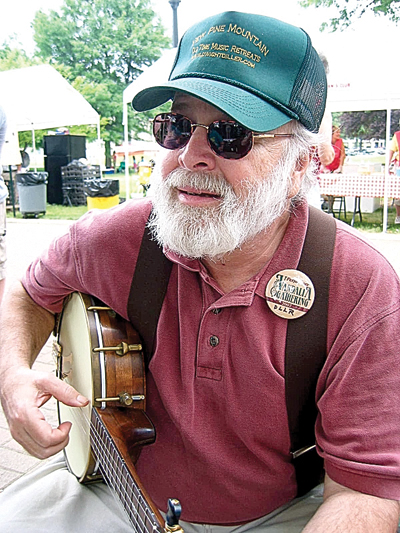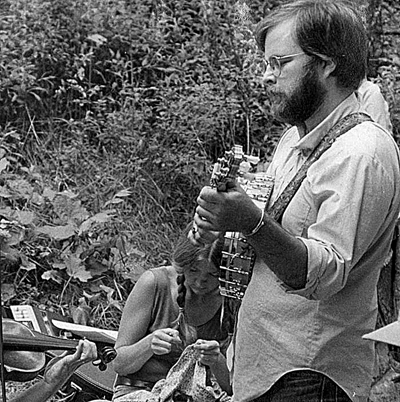 On February 14, old-time and traditional music suffered a great loss when one of its best-known banjo and fiddle players Dwight Diller passed away.
West Virginia musicians and musical organizations expressed their grief through posts on social media.
August Heritage Center, in Elkins, posted the following with a photo of Diller at an August Heritage workshop in the early 1980s.
"We are devastated by the passing of Dwight Diller. He was an incredible banjo player who embodied the very spirit of 'passing it on.' Because of his work documenting the Hammons family in Pocahontas County, new generations have access to the traditional tunes and songs of the West Virginia highlands. For his lifetime of work, he received the 2019 Vandalia Award, West Virginia's highest folklife honor, from the West Virginia Department of Arts, Culture and History."
The West Virginia State Folk Festival remembered Diller for his contributions to the festival as well as his efforts to preserve the music of Pocahontas County.
"We are saddened to report the passing of Dwight Diller, long-time member of the Folk Festival family and one of West Virginia's most celebrated old-time musicians. Dwight was most well-known as a banjo player, but he was also a fiddler, ballad singer and a collector of traditional music. He was especially known for his documentation of the Hammons Family of Pocahontas, West Virginia. Dwight influenced countless old-time banjo players not only around West Virginia but also nationally and internationally. He spent more than 50 years as part of the West Virginia State Folk Festival."
West Virginia Music Hall of Fame honored the memory of Diller with the following post.
"We're saddened to share [the] news that revered Pocahontas County old-time musician, instructor and historian Dwight Diller has passed. Diller learned from the extended family of 2020 WVMHoF inductees The Hammons Family and was particularly skilled at the old-time clawhammer style of playing banjo. He was an important link to beginnings of West Virginia traditional music and passed his knowledge on to many younger players. Dwight also starred in a film about Appalachian music titled 'The Fifth String' and released the DVD, 'West Virginia Mountain Music,' showing the seasons of Pocahontas County set to old-time banjo and fiddle music. Dwight and John Morris contributed the title track to the WVMHoF's 2008 tribute to Blind Alfred Reed, 'Always Life Him Up and Never Knock Him Down.'"
One of Diller's last performances was in the second season of the Pocahontas County Opera House's Story Sessions. Diller played both his banjo and fiddle, sharing tales of learning tunes from the Hammons family and how God led him to take up the fiddle later in life.
The Opera House shared the following post about Diller.
"We're heartbroken to learn about the passing of Dwight Diller, a true pillar in our community. His love of history, music and faith always shone through his beautiful banjo and fiddle playing. We were fortunate to spend several hours with him last spring during a Story Session recording. In that time, we learned so much about Dwight's life, his time with the Hammons family and how they helped him find his way out of the darkness. We hope that he rests in peace on his final journey home. Dwight will be deeply missed."
Diller has joined the Angel Band and while the music of Pocahontas County and beyond has suffered a broken string, Diller's legacy will live on for the benefit of future generations.