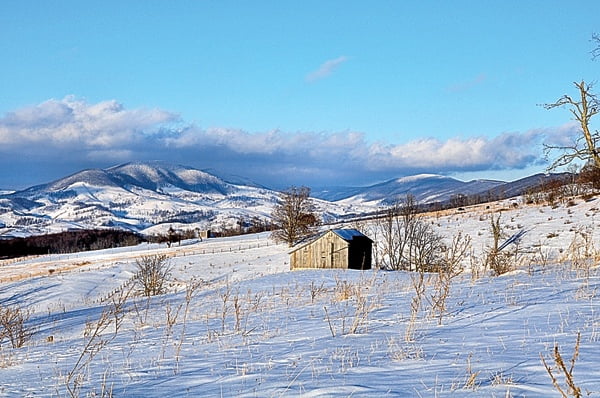 The tradition of the annual Highland County Maple Festival returns March 14 – 15 and 21 – 22. Since 1958, visitors have been drawn to Highland County to tour real maple sugar camps for a cultural and culinary adventure. All-you-can-eat pancake and buckwheat cake meals, more than 100 arts and crafts vendors, and live entertainment make this county-wide event a fun outing with lasting memories for the entire family.
This year, the Maple Festival features nine unique camps open for the public to tour at no charge. Visitors have the chance to view traditional and modern techniques for creating maple syrup from tree to bottle. In addition to pure maple syrup, some local camps offer a variety of flavored maple syrups infused with native plants or aged in spirit barrels, as well as hickory syrup. New for 2020, Tonoloway Farm is a walk-in, first-generation syrup operation on the wooded slopes of Bullpasture Mountain, just east of McDowell. In addition to wood-fired maple syrup, Tonoloway Farm plans to offer walnut syrup for yet another diverse taste of the Appalachian forests.
Local civic clubs and organizations feature delicious food, including those famous fresh maple doughnuts, pancake and buckwheat meals with sausage and gravy, trout sandwiches, pork rinds and just about anything maple-flavored.
Additional food vendors on Water Street in Monterey offer treats like maple-bacon cupcakes, maple fudge, maple-bacon dates and brewery crafted nachos with maple.
The Highland Center in Monterey will have an expanded presence at the festival this year, hosting the Highland County Visitor Center for festival information, children's activities, vendors, and a "Maple Taproom," featuring a place to sit down and enjoy an adult beverage, including the 2020 Daylight Cravings: Maple Bacon Breakfast Stout from Brothers Craft Brewing.
Live entertainment will be held at The Highland Center.
Traditional hours of the festival include Saturdays from 9 a.m. to 5 p.m. and Sundays from 9 a.m. to 5 p.m., though visitors can get a jumpstart to the day with an all-you-can-eat pancake meal as early as 7 a.m.
More details on all the festival happenings can be found at www.highlandcounty.org/events/maple-festival or www.facebook.com/HighlandCounty
The Highland County Chamber of Commerce is a 501(c)(6) membership nonprofit organization with a mission to lift up local businesses and entrepreneurs, promote Highland County, and champion economic prosperity and quality of life.
For more information, visit highlandcounty.org