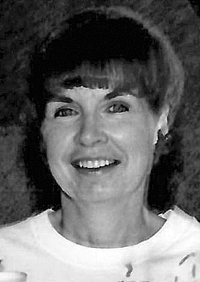 Suzanne "Sue" Rexrode Bowers, of San Diego, California, died Wednesday, June 16, 2021, following many years of heart complications.
Sue graduated from Marlinton High School, Class of 1954, and from the University of North Carolina, Class of 1958, with a BA in Elementary Education. She moved to San Diego, California, and joyfully pursued a long career in the field of elementary education. Sue was known for her great love of cats, and strays would seem to find her. She loved to share funny stories of her cats' antics.
In addition to her parents, she was preceded in death by a sister, Sally Rexrode Hiner.
She is survived by her husband, David L. Bowers; daughters, Missy Sickles Eiler (Jordon), of San Diego, California, and Michele Sickles Coonce (Aaron), of Stillwater, Michigan; three grandchildren, Carlos and Rosa Andrews, of Stillwater Michigan, and Jenny Ralto-Murray, of New York City; sister, Jane Rexrode Sowers; three cousins, seven nieces and nephews; and two step-grandchildren.
Her remains were donated to Medical Science.
A private memorial will be held at a later date.