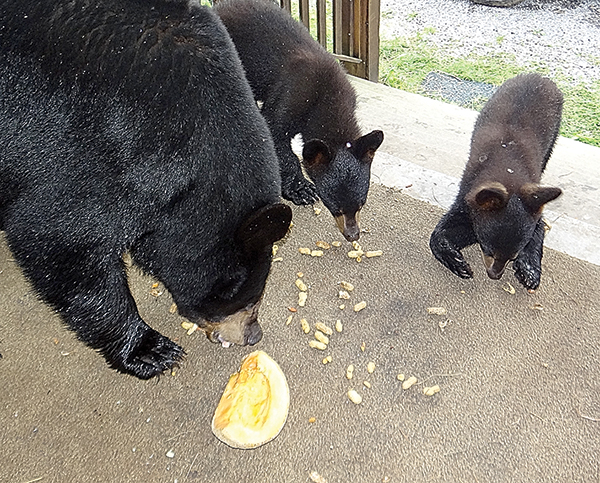 It's been a couple of years since we've heard anything about Rose, the black bear at Point of View Farm at Beard. Rose is now 13 1/2 years old, and last winter was the first time she failed to return to her enclosure at the farm to give birth.
Joel Rosenthal, animal rehabber and caretaker of Rose, was concerned that she may have met her doom during the last hunting season. However, he was greatly surprised and happy when Rose appeared on his doorstep a few weeks ago with her two most recent cubs.
In the photo above, she and her cubs enjoy a snack on Rosenthal's porch. Just like old times, but…
Bears are not the only wildlife to be seen at Point of View, Marina Plohovich was visiting recently and encountered this "beautiful" black rattlesnake.