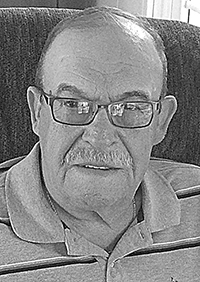 Sidney A. Jack, age 78, of Slaty Fork, peacefully passed away Monday, September 25, 2023, at Lavender Fields Assisted Living in Beverly.
Born at Marlinton, he was a son of the late Gilbert and Ellen Jack.
He was a Methodist by faith.
Sidney was a United States Air Force veteran. He graduated from West Virginia Tech in 1973 with a BS degree. He worked at West Virginia Tech and Glenville State University as a Computer Center Director. Sidney retired from Glenville State University in 2000. He loved to read and was a die-hard Mountaineer fan.
In addition to his parents, he was preceded in death by a daughter, Jane Ellen Jack; and brother, Stephen Jack.
He is survived by his wife of 59 years, Carolyn Vandevender Jack; son, Bernie Jack, and wife, Karrie; granddaughter, Katie Jack (apple of his eye); sister, Barbara McLaughlin, and husband, Kenneth (Big Mac); and many nieces and nephews.
Graveside service with military rites was conducted Saturday, September 30, 2023, at Mountain View Cemetery.
In lieu of flowers donations can be made to the Alzheimer's Association, 1299 Pineview Dr. Ste. 3 Morgantown, WV 26505.
Online condolences may be made at Lantzfuneralhome.com