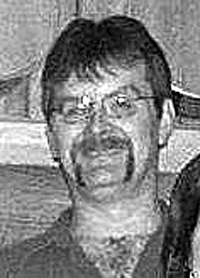 Samuel Curry Wilkins, age 51, of Seneca Rocks, passed away Sunday, December 25, 2022, at his home.
Born April 22, 1971, in Petersburg, he was a son of Patricia Arbogast Harrison and husband, Michael, of Harrisonburg, Virginia, and Jack Curry Wilkins and wife, Shirley Wilfong Wilkins, of Hillsboro.
Curry was a 1989 graduate of Circleville High School and had attended Potomac State College. He attended Cherry Grove Baptist Church. He enjoyed spending time with his buddies, Ben, Andy and Steve, on the Hinkle Farm or at the family cabin on Rich Mountain.
Curry's legacy is in his family and friends within the community. As a result of an accident in his early years, the Greater Shenandoah Valley Brain Injury Support Group was founded which has created many opportunities for traumatic brain injury survivors in the Greater Shenandoah Valley area.
He was preceded in death by his grandparents, Jack and Dolly Wilkins and Paul Arbogast.
In addition to his parents, those left to cherish his memory are a brother, Carlton Wilkins, of Riverton; sister, Rebecca "Becky" Wilkins, of Riverton; half-sisters, Susan Wilkins Taylor and Sarah Wilkins Brown, both of Hillsboro; half-brother, Jonathon Wilkins, of Hillsboro; grandmother, Izetta Canfield Arbogast, of Circleville; niece, Makayla Wilkins, of Riverton; great-nephew, Tabor Wilkins Gillespie, of Riverton; maternal aunts and uncles, Joan and Gene McConnell and Debra and Boyd Lucas, all of Circleville; James and Debra Arbogast, of Seneca Rocks; paternal aunts and uncles, Dotsy and Harlan Miller, of Blacksburg, Virginia; and Jane Wilkins, of Riverton; and special friend, Samantha Boggs, of Petersburg.
A Celebration of Life was held Saturday, December 31, 2022, in the Basagic Funeral Home Chapel in Franklin with Pastor Ted Bennett and Rev. Debra Lucas officiating.
In lieu of flowers, memorial donations may be made to The Greater Shenandoah Valley Brain Injury Support Group, POB 2121, Harrisonburg, VA 22801.
In honoring Curry's wishes, the body has been cremated.
Memories and words of comfort may be left at www.basagic.com or on Facebook at Basagic Funeral Home.