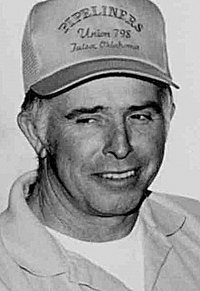 Robert Arnold "Bob" Sharp, age 76, of Fletcher, Ohio, passed away Saturday, February 25, 2023, at StoryPoint of Troy.
Born June 22, 1946, in Marlinton, he was a son of the late Jack and Margaret Sharp Sharp.
A graduate of Richwood High School in Richwood, Bob attended West Virginia University and later graduated from the Hobart Welding School in Troy, Ohio. He served as a pipeline welder with Local #798 for 55 years. He enjoyed tractor pulling, farming, fishing, hunting, camping and raising cattle. He was gifted in his ability to fix any kind of motor or equipment and weld the crack of dawn. Bob enjoyed socializing with his friends at the liars' table at breakfast.
In addition to his parents, he was preceded in death by his former spouse, Mary Sandra Thompson Sharp; and grandson, Hunter James Sharp.
Bob is survived by his daughter and son-in-law, Lisa and Tom Bergman; and son and daughter-in-law, Robert and Jenny Sharp, all of Troy, Ohio; grandchildren, Ryan (Taylor) Bergman, Maggie Bergman, Miranda Sharp, Sam (Kelsey) Bergman, Abbey (Zach) Overholser and Adam (Samantha) Bergman; and great-grandchildren, Anna Marie Overholser, Max Overholser, Payton Bergman, Ellie Bergman, Claire Taylor and Oliver Taylor.
A funeral service will be held Sunday, March 5, 2023, at 1 p.m. at Mt. Zion Church on Gordon Dilley Road, with burial to follow in the Sharp Family Cemetery.
Memorial contributions may be made to the Hunter Sharp Memorial Fund, c/o Pathways Federal Credit Union, 175 Campbell St., Dayton, OH 45417.
Online condolences may be shared at www.bairdfuneralhome.com