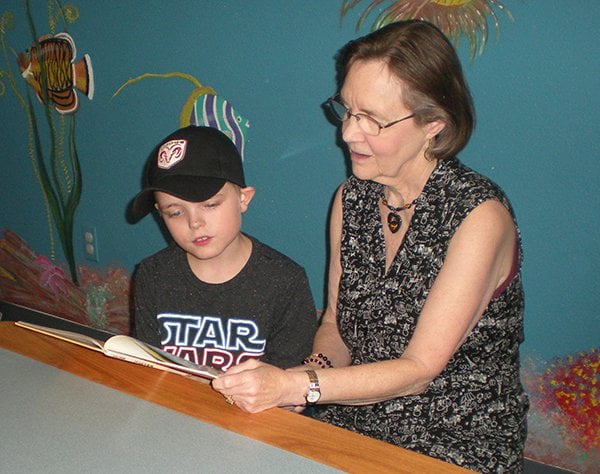 Suzanne Stewart
Staff Writer
After seeing a decline in membership – down from double digits to eight – the Seneca Woodlands Woman's Club is focusing on recruiting new (as well as a few lapsed) members to grow the numbers of the group which takes pride in giving back to the communities it serves.
The club was chartered in 1983 by Catherine Bartels, Jetta Coleman, Susan McGreal, Linsa Gibb, Ruth Payne, Rose Bowyer, Elizabeth Rabel, Grace Jane Wigal, Louise Flegel [Burner], Priscilla Moore, Jane Lacasse, Dondi Stemple, Grade Arbogast, Garnet Hoover, Fern Nisly and Roselyn Leary during a ceremony at Dilley's Mill Scout Reservation on February 3.
The club was comprised  of women who live in the northern part of Pocahontas County, and it focused on enriching the lives of young people, families and the women in the small communities in that area.
The club began with programs like Breakfast with Santa, Reading is Fun [RIF] book sales and expanded with health and wellness seminars, Christmas gifts for Pocahontas Center residents to give to visitors and a scholarship which is co-sponsored by the Marlinton Woman's Club.
Like many clubs in the area, Seneca Woodlands has suffered loss of membership due to families moving away or ladies being too busy with work and family to focus on volunteerism, but it hasn't stopped the club from trying its best to serve Pocahontas County.
Last week, the club held a membership drive picnic to invite perspective new members to learn about the club's history and community projects.
Charter member Louise Burner, who recently moved back to Pocahontas County after 16 years of living in North Carolina, shared the original goals of the club from 1983.
"Cathy Bartels and I had this great idea one day," she said. "We had little children, and we needed time with other women – our peers – just to have social time and also to do service projects for the community, so we just started the ball rolling. This is really exciting that this club is still standing."
Consisting of young and "never too old" ladies who are both natives and transplants to Pocahontas County, the club is focused on one thing – providing for the community.
Secretary LuAnn Creager shared a list of past projects, the ladies discussed new ideas of what could be done, borrowing from things they've seen in other places they've lived or visited, and suggesting they give it a try.
The ladies plan to continue the scholarship, financial assistance for students attending HOBY camp, reading to students at Green Bank Elementary-Middle School and much more. They are also looking to the future with ideas for construction of free mini-libraries placed around the communities for people to grab a book or leave a book.
Whatever the project may be, the ladies are enthusiastic and look forward to inviting new members to join in the fun of serving Pocahontas County.
For more information on Seneca Woodlands Woman's Club, contact Helen Woolridge or LuAnn Creager at 304-456-4828.