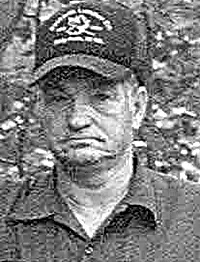 Our husband, father, grandfather, friend and forest products industry icon Ralph Watson Beckwith, of Slaty Fork, graduated to forever be in our hearts with Jesus, Thursday evening, June 22, 2023.
Born June 27, 1934, in Taylor County, Ralph was a son of the late Watson and Lola Beckwith.
He is survived by his wife, Glenda, whom he fell in love with on the school bus and married in the summer of 1952 in Bennettsville, South Carolina.
Ralph has a loving family. He and Glenda have four children, Ralphie (Nanette), Vicki (Charles), Ronnie (Sandra) and Ricky (Tina); seven grandchildren, Juli (Sam), Danny (Elaina), Kenny (Jaclyn), Bradley, Jessica, Dustin and Whitney; nine great grandchildren, Makayla, Wyatt, Adrienne, Kynleigh, Kiera, Brittany, Dawson, Brady and Dax; special friend whom he treated like a son, John Combs; brother, Ray; and sister, Marguerite; and very special caregivers, George and Wilma Thomas, Trisha Jackson, Melinda Moore, Stacy Friel, Brenda Cagle, and Penny Cosner.
Ralph is with his mom and dad, Lola and Watson; his Grandpa Sines; his sister, Marguerite; and his special grandson, Bradley, whom he lost in a farm accident. If you know any of Ralph's family, you know Ralph, because there is a lot of him in each and every one of them.
Ralph's life and accomplishments are so immense that they could not all be remembered by any one person nor recorded in just one article.
He grew up in Barton, and loved to play baseball and softball in the area with his friends. He learned at an early age to be a good salesman and trader, selling Grit magazines door-to-door as as well as selling and trading hogs.
His mother passed away when he was young, so he grew up fast. His father was also an amazing man. He raised Ralph and his brother and sister to be good and successful in their own ways. Ralph followed his father's footsteps and worked in the coal mines on Sharp's Knob, which brought him to Pocahontas County where he bought the farm he lived on nearly all of his adult life. These experiences prepared him for what he was to do for the rest of his life, as a sawmiller and a steward of some of the most beautiful land in West Virginia.
In 1961, Ralph and his wife founded Beckwith Lumber Company. Through the years he endured hardships, but never gave up. Independent by nature, he grew a land base for his business that encompassed more than 60,000 acres. The farmer in him made him an environmentalist and conservationist that brought stewardship management to his land and business. He also, in his independent business mind, had a trucking company – that grew to 15 trucks – to support his operations.
Ralph and his business received countless awards that are too numerous to list.
Family was what it was all about, as most of his family worked toward the vision he and Glenda grew from a small Frick Mill in front of their house to the operation it is today.
Ralph loved to farm. He raised sheep and cattle nearly all his life and rode his show horses. With one special horse, Glory, he won many trophies and lead-lined his grandchildren on, as well. Ralph was a people person who could sell anything, and a born leader to his family and his business, outspoken even with just a look. Ralph, no matter what, always had time to talk to a family member or a friend and give the best advice he had.
Ralph went to church, starting as a kid at Barton and later in life attended Big Springs Presbyterian Church, leading the services for several years. Amazing Grace was his favorite song and was a regular on his song list.
The word amazing describes Ralph's life from the very beginning to the last days with his family at his farm.
The family will receive friends at Ralph's graduation celebration (his words) at the Beckwith Sawmill building from 4 to 7 p.m. Friday, June 30, 2023.
Celebratory flowers may be sent to VanReenen Funeral Home.
The immediate family will have their own special service later and would hope that would be respected as they send off their loved one.