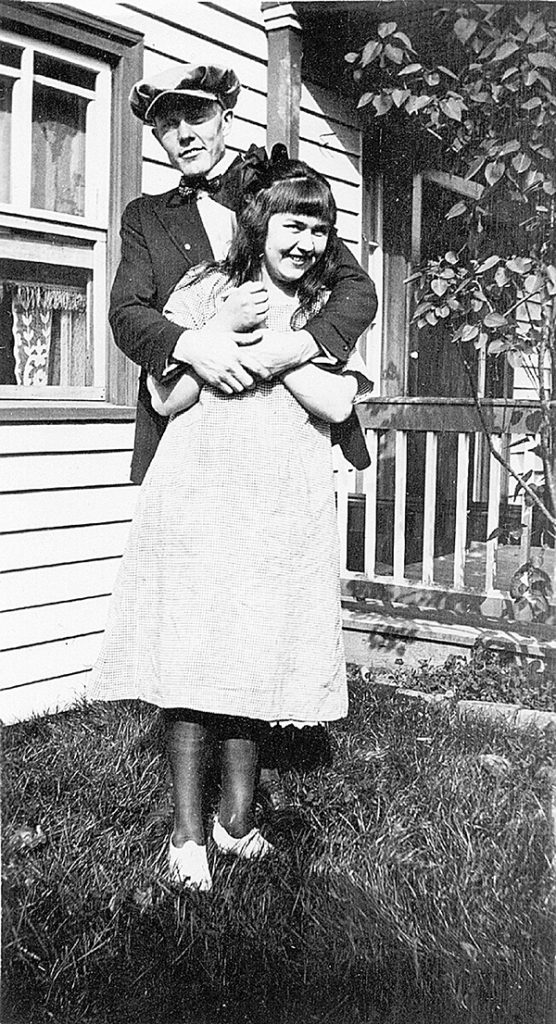 Lollie Claire McComb, daughter of Alfred Beckley and Emma Alice McLaughlin McComb, in front of the McComb house in Huntersville, W.Va. The unidentified man may possibly be Mulvey Moore. (Courtesy of Cindy Faulknier; ID: PHP000875)
Preserving Pocahontas will have an exhibit upstairs at the Huntersville School on Saturday, October 7 for Huntersville Historical Traditions Day. We will also be scanning small collections of photographs for the archives. Arrangements may be made for large collections.
Access the "Preserving Pocahontas" Digital Library at http://pocahontaspreservation.org/omeka/
If you have photographs or documents to be scanned for the county Historical Archive contact Preservation Officer B. J. Gudmundsson at 304-799-3989 or email info@pocahontaspreservation.org Prints of photographs are available.