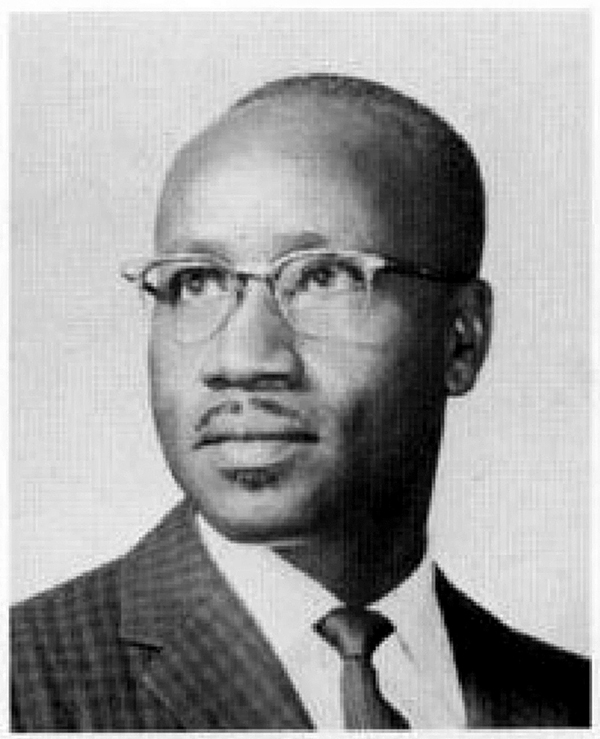 Celebrating Black History Month. Sidney Lanier Goodwyn was born in Marlinton, W.Va. on January 18, 1914. He was the son of Isom H. and Selena F. Goodwyn. His brothers were Mose, Chancey and Harry. And his sisters were Anna Bell, Mamie and Lottie.
Goodwyn attended Bluefield State College, Depaw University, George Peabody Teacher's College and West Virginia University receiving his B.S. Degree in Science. He married Lillian Marie Burns, and they had two daughters, Joanne and Marie.
He was a teacher at Marlinton Jr. High School with 36 years service teaching at Cass, Greenbrier Hill and Marlinton. In the summertime he worked as a cook at the Buckskin Council Dilley's Mill Scout Reservation. He was a member of the Mt. Zion Baptist Church and President of the Marlinton Lions Club.
Sidney Goodwyn died on March 27, 1976 at the age of 62 and is buried at Mountain View Cemetery. (Marlinton High School Collection, ID: PHP002701)
Access the "Preserving Pocahontas" Digital Library at www.pocahontaspreservation.org or www.preservingpocahontas.org
If you have historical records or photographs to be scanned for the county Historical Archive contact Preservation Officer B. J. Gudmundsson at 304-799-3989 or email info@pocahontaspreservation.org Prints of photographs are available.