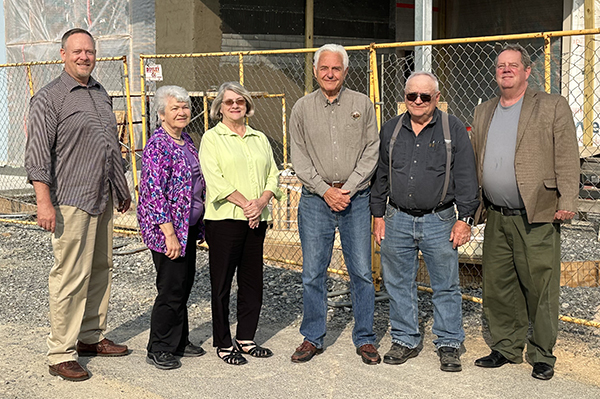 Dear Friends;
We hope this letter finds you in good health and high spirits. As Trustees of Pocahontas Memorial Hospital, we write to you today with a sense of urgency and a shared responsibility to ensure the well-being of our community. We kindly request your attention and support as we outline the critical need for expansions at our critical access hospital.
Our hospital has been serving the healthcare needs of our community for more than a century.
During our combined 67 years of service, we have witnessed many significant changes in the healthcare landscape and the growing demands of members of the community. It is no secret that our patients face unique challenges when accessing quality healthcare services. Therefore, we must adapt and expand our facilities to meet the evolving needs of our residents.
There are several pressing reasons why we are advocating for the expansion of our hospital.
First: the current capacity of our facility needs to accommodate the changing demands for medical services.
The American Academy of Family Physicians states that the average wait time for an appointment with a specialist is 26 days and even longer for diagnostic medical procedures. PMH can accommodate patients in a timelier manner.
For example, Greenbrier County residents are now coming to PMH for MRIs because of lagging wait times in other places. These lengthy wait times delay diagnoses and treatments, harming the community members' health outcomes.
Second: inadequate infrastructure limits our ability to attract and retain highly skilled healthcare professionals. Updating our facilities provides a facility close to home for our residents to receive care and helps us attract other healthcare professionals to our hospital.
Furthermore, expanding our hospital will allow us to introduce new specialized departments and services, including an operating room for day surgeries, a mammography department, and an expanded occupational and respiratory therapy department.
Many residents must travel long distances to receive specialized care, which can be physically, financially and emotionally taxing. By bringing these services closer to home, we can alleviate the burden on our community members and ensure they can access comprehensive healthcare within our county.
To further expand our ability to treat patients at home, we've added telehealth services through our partner, Vandalia Health, (CAMC). Patients receive follow-up care from their specialists through our telehealth services.
We understand that undertaking such a project requires financial investment. However, we have evaluated the financial feasibility of this expansion. We are seeking grants, partnerships, and community support to offset the costs. We firmly believe that the benefits of this expansion will far outweigh the initial expenses and that it is a worthy investment in the future of our community.
In closing, we implore you to join us in advocating for the expansion of our hospital.
Whether through sharing this message, engaging in community discussions, or contributing to our fundraising efforts, your support will help shape the future of healthcare in our region. Together, we can ensure that every resident can access high quality medical services, regardless of location or financial circumstances.
Thank you for your time and consideration. If you have any questions or would like further information, please do not hesitate to contact us. We value your input and are grateful for your support in making this vision a reality.
Sincerely,
Pocahontas Memorial Hospital Board of Trustees