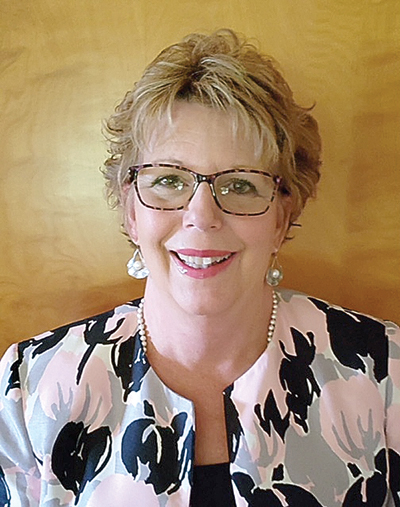 Susan L. Wilkins
PMH Public Relations and Special Projects Coordinator
A search will begin this week for Mary Beth Barr's successor to serve as Chief Executive Officer of Pocahontas Memorial Hospital. Barr recently announced her plans to retire June 30 to the Board of Trustees and staff.
This notice will provide time to select a new CEO and help with the on-boarding process.
Barr came to PMH in September 2018. During her tenure, she has been instrumental in bringing new lines of service to the community. During the year 2020, Barr saw the opening of PMH's very own Behavioral Health Clinic and Pulmonology Clinic. Barr's leadership has tremendously helped expand PMH's footprint both within the county and outside its borders; opening outpatient Physical Therapy services in Cass, a medical clinic on Snowshoe Mountain, and now in the process of establishing an additional clinic in Richwood. A huge highlight of Barr's time at PMH has been the submission and approval of a $5.7 million dollar loan from the United States Department of Agriculture to substantially expand the physical facility at Buckeye.
Barr has been a huge advocate for both Pocahontas County and West Virginia hospitals as an officer for the West Virginia Hospital Association. After serving in the role of treasurer for several years, she was elected Vice Chair of the state association in 2020. This has been an important opportunity for PMH to have a voice on the state level. Barr has spent her entire professional career working in West Virginia healthcare. Coming from a nursing background, she served as the Director of Nursing/Director of Patient Services at Grant Memorial Hospital for eight years before moving into the roles of both Chief Operating Officer and Chief Executive Officer.
Pocahontas Memorial Hospital will begin its nationwide search this week. A selection committee will be formed soon consisting of board members, senior leaders and staff. The initial process will include written and telephone interviews with in-person interviews conducted for top candidates. Barr's June 30 retirement should allow ample time to conduct an extensive search and ensure that the very best candidate is selected.
"I have genuinely enjoyed my role as CEO working together with the Board of Trustees, the leadership team and the wonderfully engaged family of employees at PMH," Barr said. "I hope that I have made a difference in every life I have touched at PMH. My prayer is that the impact I have made here will have a helpful rippling effect on every tomorrow."
Indeed, anyone who has met Barr has immediately felt her deep compassion and love for rural community healthcare. Barr has never hesitated to volunteer with front line staff to assist with Health Fair lab draws, diabetes cooking classes or conducting A1c tests at outreach events.
"Our hospital is fortunate to possess so many qualified, skilled and compassionate employees who truly make a favorable impact on healthcare," Barr said. "PMH is such a valuable asset to this community, and I leave placing the healthcare future of Pocahontas County in very capable hands – knowing our PMH family will continue their momentum in ensuring outreach, growth of services and fiscal stability."